You're ready to explore the world of product testing and earn some money from the comfort of your own home? We got you covered we did the research for you and compiled a list of the top product testing sites out there for both USA and international testers.
Nowadays, companies are willing to invest hundreds of dollars in product tester gigs just to find out how their target audience might respond to their latest creation.
This is called pilot testing, where manufacturers send free trial products to testers who have been chosen ahead of time.
All they expect in return is an honest review after using said product. Plus, sometimes they even offer cash or other extra rewards as a thank-you gesture for taking part in this process.
So don't wait around! Jump on board and join the ranks of paid product testers today: get paid while contributing valuable feedback that will shape future consumer products all over the globe. Have fun testing!
Looking for a way to make some extra cash?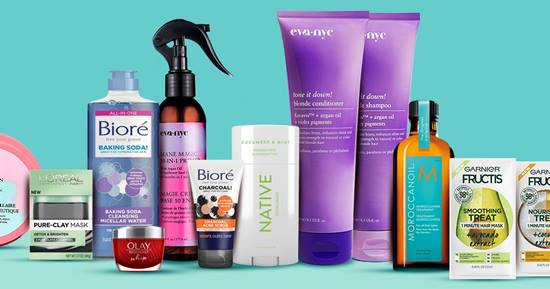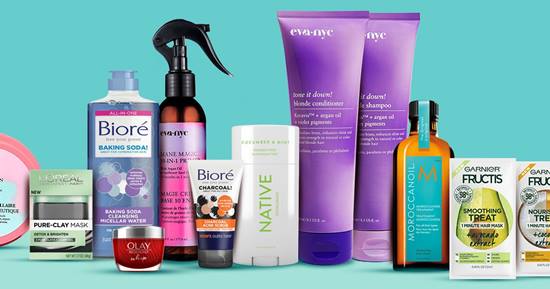 If so, product testing might be just what you're looking for! At product testing sites, companies send you items to evaluate, and in return they offer cash, freebies, or gift cards.
Here's your ultimate guide to product testing, with all the details on how it works and which are the best sites that let you try products out for free.
Product testing websites have become extremely popular among those looking to earn money while providing useful feedback to companies. In fact, MarketWatch has projected an impressive 15 percent growth year over year!
This success can be attributed to customer feedback that helps improve their products or services as well as strong teams focused on innovation, communication, and time/budget management.
To make sure you become eligible for a product testing job – complete the screener email from the company regarding its program requirements.
14 Best Product Testing Sites:
1. UserTesting
UserTesting is the perfect platform for you! As a user feedback tester, you can enjoy the pleasure of reviewing top-tier brands like HP, Samsung, Adobe, Alaska Airlines, and even Ford.
Since 2007, UserTesting has been a go-to source for people looking to test products in their spare time and earn extra cash.


The signup process with UserTesting is quite straightforward: Simply visit the website or download their application and complete a sample test according to your demographics and profile.
From there an email will be sent to you with product testing opportunities if you are eligible.
Once accepted onto these tasks it's then easy – all that's left for you to do is provide your thoughts about the user experience on either your computer or smartphone device.
The owners of the products will evaluate your responses in order to improve their offerings-which also means more money in your wallet!
But before diving into this wonderful platform it's important to assess its pros and cons.
On one hand, by joining UserTesting you get access to a neat work process that is both transparent and user-friendly while receiving quick responses regarding acceptance status – plus there are helpful tutorials supplied in order to help you ace each test!
On the bad side, however, Product Testing availability outside of Canada & USA is limited as well as slow mobile application design & loading time.
Earning money through UserTesting requires participants to have a minimum age requirement of 18 years old but no worries; registration is free–allowing people of all ages within legal boundaries access now!
After accessing these tests they usually range from 5 minutes long up to 20 minutes long with payment made through PayPal from $10-$120 depending on interview length.
Furthermore, those that excel at their job may even receive 5-star ratings which increases future opportunity chances too!
All things considered; this platform provides an exciting place for everyone wanting to experience how International production companies shape products behind closed curtains while earning a great income at the same time.
So what's waiting for? Take advantage and join us today on our incredible journey throughout the World of Product Testing with user testing.
2. BzzAgent
Are you looking for an exciting and fulfilling opportunity to test out free products?
BzzAgent is the perfect platform that allows you to connect with other reviewers, and test out various items such as food products, personal care, and beauty brands, before sharing your feedback online. Joining BzzAgent is a simple process.


All you need to do is register either through your email or via Facebook, complete the necessary profile surveys and if you live in the US, Canada, France, Germany, Brazil, or the UK then you're eligible!
Then based on your interests and demographics BzzAgent will match you with suitable products.
As soon as you're eligible for a new campaign you will be notified via email or text so that you can try out the products – before creating a "BzzReport" after testing.
The best part of being a BzzAgent member is that when sharing your reviews and experiences on social media it helps increase your "BzzScore"- which could lead to more opportunities down the line.
Popular brands which are associated with BzzAgent include Coca-Cola Tesco Cadbury Dove and Garnier allowing you to sample shampoos beauty products chocolates drinks etc!
When it comes to Pros & Cons associated with being a BzzAgent member there are plenty.
On the one hand, registering takes only a few minutes; followed by getting to keep all of the products that have been trialed; plus customer support from BzzAgent is very responsive too – so no issue is left unresolved!
The website itself is also very user-friendly. That being said one downside could be having to link up social media accounts in order for opportunities to open up fully plus depending on what has been matched with your profile it may take some time for compelling products to come along.
In terms of payment methods & selection criteria, anyone over 18 years old who lives in the United States, Canada, or the UK can certainly become part of this huge community!
You won't get paid directly from them but members do gain points that can be redeemed from MyPoints they will then transfer money via PayPal once the request has been submitted!
Ultimately Team Bzzaagent offers an exciting way to connect with other testers while trying out multiple ranges of goods free of charge – after all sharing these experiences o social outlets is only natural right?!
3. JJ Friends & Neighbors
Are you looking for a way to unleash your inner influencer?
Then take part in Johnson & Johnson's JJ Friends & Neighbors program, a one-of-a-kind consumer perception program that gives you a chance to share your thoughts on products from a leading healthcare brand.
This exclusive opportunity allows you to test and review products from well-known companies within J&J's incredible umbrella including Aveeno, Clean & Clear, Neutrogena, and Roc! Joining the program is fast and easy.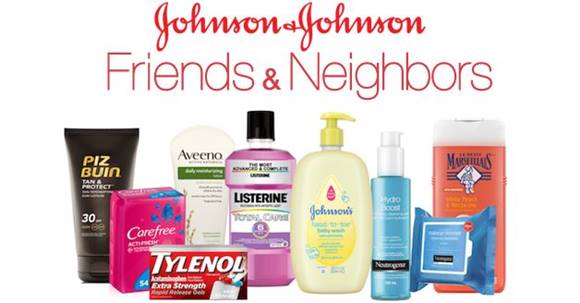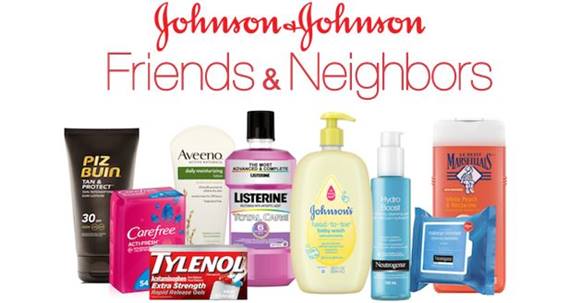 Start by completing a quick survey to sign-up for the Neighbors program then verify your email address within two days using the link sent to your inbox.
Once you're approved as an official participant, prepare yourself for exciting opportunities ranging from product reviews and online surveys, to focus groups with 6-8 individuals.
You can expect testing items related to cosmetics, baby products, and personal care such as Neutrogena skincare products, Clean & Clear washes, or J&J baby lotion just to name a few!
As an appreciation of your efforts, you will receive honorarium points in the form of prepaid cards.
To join JJ Friends & Neighbors everyone must be 18 years or older; children of appropriate age can also participate but only with their parent's permission first.
Unfortunately, this wonderful opportunity is not available for US residents but stay tuned – it could soon open up worldwide!
The pros of participating in JJ Friends & Neighbors include plenty of rewarding opportunities like discussion forums, online surveys, and focus groups while getting the chance prelaunch Johnson&Johnson products ahead of time! The con?
Payment usually arrives 3-5 weeks after completing assignments so if you're after instant gratification this may not be ideal.
Overall if you want to make money and have fun over at JJ Friends & Neighbors while learning new things at the same time – don't think twice – sign up today!
You never know just how far being an influencer can take when it comes down improve lives around the world through healthcare!
4. Influenster
This platform provides a unique way to test a wide variety of products from beauty brands, personal care items, baby and toddler items, healthcare products, and food items alike.
There's no better way to get started than by joining Influenster today.
All it takes is an email address or non-personal media account and a few basic profile details about your lifestyle and brand preferences.
Once you're all signed up you can start engaging with Influenster on their social media channels for the best chance of receiving one of the coveted VoxBoxes – themed boxes filled with amazing products for you to review for free.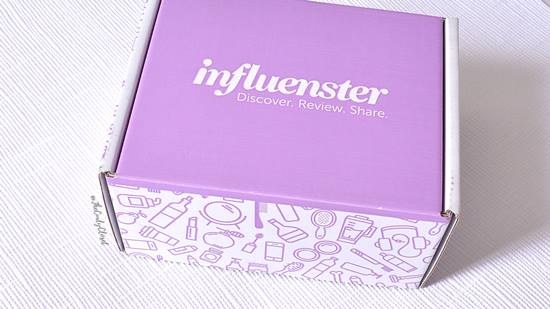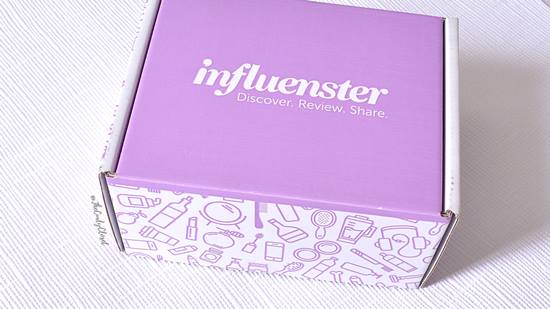 Just some of the exciting things you could find in your VoxBox include L'Oreal beauty items, vegan ice cream, Marc Jacobs mascara, Aura skin oil, Pantene, Always, and Downy- there's always something different in store!
At this time Influenster is only sending out VoxBoxes to reviewers who are based in either the US or Canada but that doesn't mean non-residents can't join the product testing community and gain recognition as an influencer amongst the brands they love most.
With Influenster taking where you live into consideration when sending out these amazing packages you have nothing to fear if you're located elsewhere; like I said before all it takes is signing up with your email or media account for access to a world of quality product testing opportunities enhanced by your feedback.
Join Influenster now and start sharing not just experiences but stories that will help shape our world in ways both large and small!
5. PINCHme
Experience the awesome world of product testing with PINCHme, a platform designed for US residents who love trying out new items from leading brands – and it's absolutely free!
All you need to do is register with your Facebook account or by providing your personal details.
Once registered, you can select the samples you'd like to receive, then they'll be shipped right to you at no cost.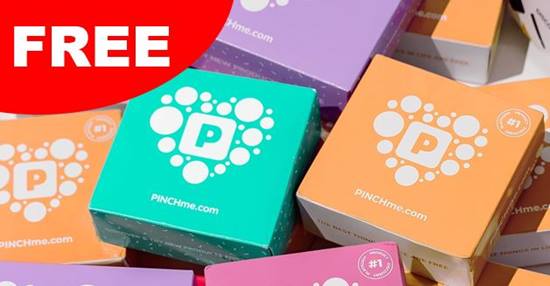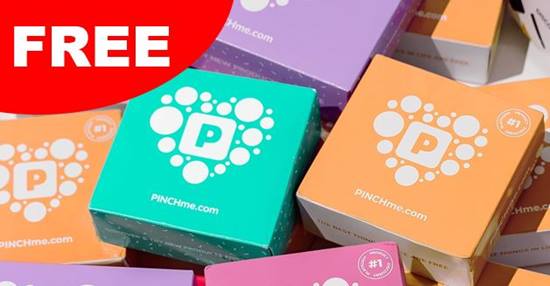 All that PINCHme asks in return is that you provide feedback and insights about your experience with each product.
These could include items such as Mars chocolate, L'Oreal beauty products, Ricola Herbal Immunity, Purina ONE pet food, Zuke's Fillets for dogs, and Biore baking soda products – just to name a few!
After receiving the samples, surveys will be available within two weeks. But don't forget to complete these within 60 days before they expire – otherwise, all those goodies will go to waste!
6 . VocalPoint
Are you passionate about discovering new products and sharing your opinion with the world? If so, then VocalPoint is ideal for you!
Through this platform, women around the globe have an opportunity to become product testers – especially those living in the US.
With VocalPoint, you can explore a vast range of personal care, beauty products, health food items, and more – all without spending any money.
To get started with your product testing journey, simply create a VocalPoint profile by providing your email address, zip code, birth date, and gender.
This will help match you with free samples based on your interests. From there you'll be able to test items such as L'Oreal beauty products, skincare lotion, shampoos, and lipsticks before giving your honest feedback about each one.
Your voice is essential in influencing how future products develop – plus you might even be rewarded with gift cards or exclusive offers once you've completed testing!
All it takes is one click to sign up for a VocalPoint account – and suddenly a world of untried products awaits!
Don't forget that while VocalPoint is open globally to women — only residents of The United States will be eligible for product shipments. Now's the time to start exploring exciting new items that are right at your fingertips — so don't wait another second: join VocalPoint today!
7. Toluna
Are you looking for a way to share your opinion, try out new products, and even get rewarded for it?
Then VocalPoint and Toluna Influencers are perfect for you! As two of the most interesting market research platforms around, they provide plenty of chances to test new products and provide honest feedback.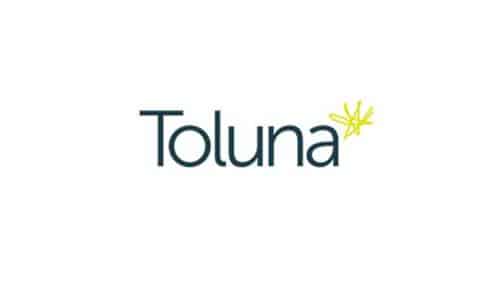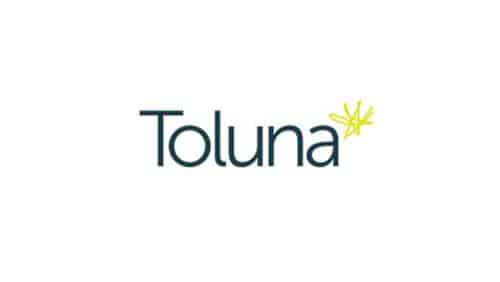 Toluna Influencers:
Make Your Opinion Count For those interested in providing consumer insights on various products such as beauty care items, food items, and fitness-related things, etc., Toluna Influencers is one of the best platforms available.
Sign up with an email address and start participating in surveysnPolls rating content or online discussion forums – each survey taken earns points which could either be exchanged for PayPal cash or Amazon gift cards!
Not just that but product testing opportunities range from Kellogg's cornflakes to L'Oreal beauty products amongst many others – typically 200-500 testers will be chosen at random for any given product.
Don't miss out on these fantastic opportunities – sign up for Vocal Point and Toluna Influencers today and start earning rewards by unlocking the power of their opinion.
8. Ipsos iSay
Are you looking for ways to earn rewards, share your opinions, and make an impact? Look no further than Ipsos iSay – the UK's leading market research company!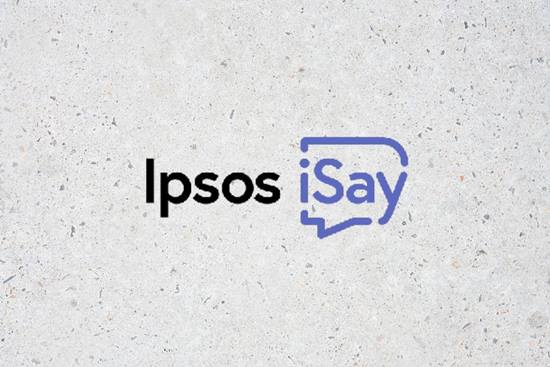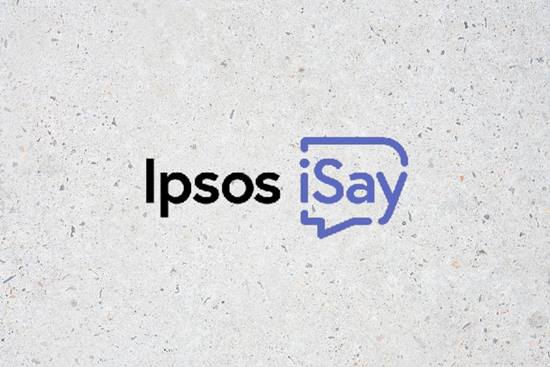 With Ipsos iSay, you can easily join surveys on a variety of topics like food products, cleaning supplies, beauty and care items, and more.
Plus, get the chance to test products and get rewarded for your opinion. Ipsos iSay uses a point-based system where each point is worth approximately $0.01.
As you complete surveys and provide your feedback, you'll accumulate points that can be converted into rewards such as cash, gift cards, or vouchers.
If there is an opportunity to test products such as Nestle KitKat or Nike shoes that are available in their testing program, all users have the same chance at selection regardless of how many points they have earned.
So if you're looking to voice your opinion while earning rewards at the same time, give Ipsos iSay a try today!
With its easy sign-up process and multiple rewarding opportunities, it's a great way to influence the market without feeling overwhelmed about the process.
Enjoy getting rewarded for taking part in surveys that are tailored to your views – become a member now and start making an impact from the comfort of your home!
9. Pinecone Research
Are you looking for a legit way to share your insights and get compensated for it? You've just stumbled upon the perfect platform: Pinecone Research.
Owned by world-renowned market research company Nielsen, Pinecone Research offers its members the opportunity to test products from various categories such as homecare, music, sports & recreation, movies & TV shows, and health & beauty.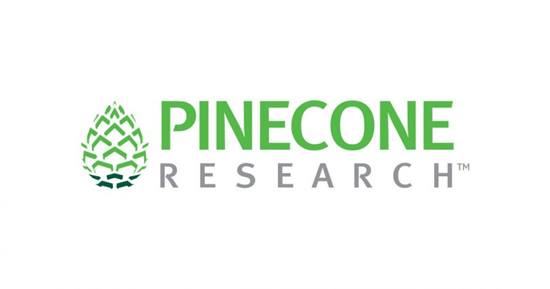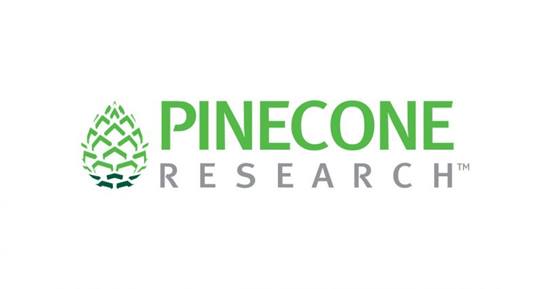 Plus, with residents of the US, Canada, France, and Germany eligible to partake in their surveys and product testing sessions you can make some extra dough from the comfort of your own home!
So how does one sign up for Pinecone Research?
It's super easy but exclusive – only those who meet certain profile requirements are granted invites.
All you have to do is wait patiently until they send out an invite – then simply complete a short questionnaire to help them better understand your preferences.
After that's done and dusted you can start earning points just by participating in survey studies – each taking between 15 to 20 minutes – with $3 rewarded per 300 points earned.
Even cooler is that Pinecone Research regularly holds weekly draws worth 500$, as well as quarterly draws with a prize of 4500$ up for grabs!
And when it comes time to cash out those points they have several payment options available ranging from PayPal or check transfers all the way to rewards like Amazon or Starbucks gift cards and iTunes credits.
Pinecone Research is an excellent option for anyone wanting to make their voice heard – plus reap some added monetary benefits; however, keep in mind that invites are usually hard to come by so it pays off (literally!) if you watch out carefully until yours arrives!
10. Social Nature
Are you looking to sample some of the newest natural products available?
If so, Social Nature has you covered! From plant-based pizzas to baby-soothing lotions, this platform offers an opportunity to test and review items from up-and-coming brands.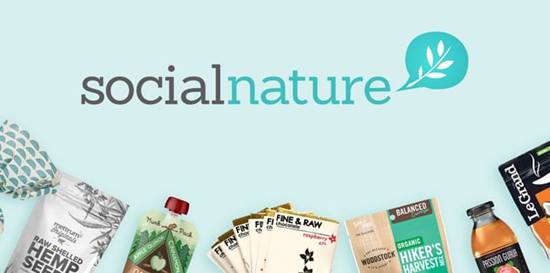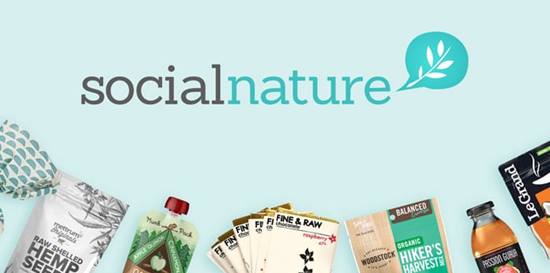 Joining Social Nature is a breeze. Simply navigate to their home page, create an account with your email address, and start browsing the products they offer.
When you find something that piques your interest, click on the "WANT" button. If chosen, they'll send you the product by mail so all you have left to do is try it out and share an honest review on your social media accounts.
Photogenic products like Alpha Plant-based Pizza, Plant-Based Fruit Gel, Nature's Aid All Purpose Skin Gel, and Baby Soothing Lotion are just a few examples of what's in store for members of Social Nature.
Here's an added bonus—even if you don't get selected for a free sample or full-size product, there are still chances for discount codes and coupons for other natural brands such as Ocean's Halo organic Asian food items. Sounds great right?
By signing up today and sharing your personal information (name, address, and date of birth), you could soon be part of a vibrant community committed to promoting healthier lifestyle options through eco-friendly alternatives!
11. Brooks
Welcome, fellow fitness fanatics! Are you looking to elevate your exercise experience with the latest sports shoes and apparel?
Join Brooks' Product Testing Program and get ready to explore an incredible assortment of running gear that caters to your active lifestyle. It's time to hit the ground running and make a difference at the same time—so let's get started!
Simply fill out the Brooks Product Testing Application and wait for our review team to contact you. If chosen, you'll become one of our valued product testers who provide us with invaluable feedback about our shoes, running clothes, and other athletic products.
Time to level up your fitness routine. You might be wondering what sort of gear you'll be testing.
Well, as a tester on Team Brooks, you'll have access to treadmill shoes and men's and women's sports apparel that is made for superb performance under extreme conditions like the blazing sun or icy morning temperatures.
Plus, we pride ourselves in bringing innovation-driven solutions that provide top-notch comfort and durability so you can keep doing what makes you happy while relying on us every step of the way.
Not only will we supply all necessary gear for testing but also reward our brave adventurers with free sneakers or clothes from time to time it's our way of saying thanks for all your hard work!
However, because this program is so popular occasionally some positions may not be available when the application opens so make sure not to miss out once there are openings again!
At Brooks, we prioritize community growth before everything else—which means that each insight gained from our product testers helps us create better gear for athletes around the world.
So why wait? Become part of this outstanding journey today by signing up via the Brooks website now!
12. Clicks Research
Discover the ultimate combination of product testing and survey opportunities with Clicks Research!
This revolutionary platform is a haven for those who relish trying out new products and sharing their opinions – what's more, over 500,000 members worldwide have already become part of this ever-growing community.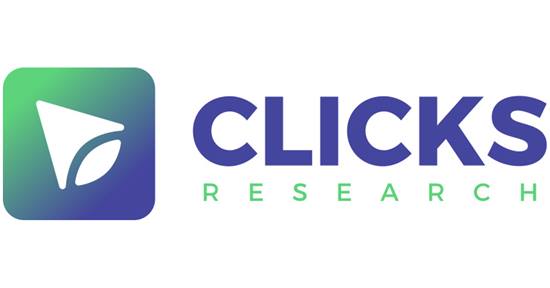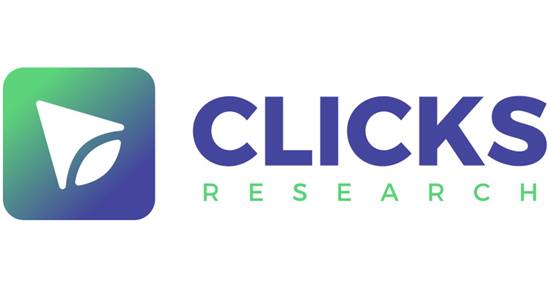 At Clicks Research, you'll have access to an impressive variety of samples ranging from cosmetics and weight loss solutions to everyday food items -all absolutely safe to use.
Plus get rewarded with points by participating in paid surveys – once you reach the necessary threshold, cash in your earnings!
Here's a quick glimpse into just some of the exciting products that can be tested: build your wardrobe with clothing and footwear testing, refresh yourself with toiletries assessment, select beauty essentials by evaluating cosmetics, or put fitness gear to the test.
As far as taking part in the product testing process goes – it couldn't get any easier.
All you have to do is register at the Clicks Research website, fill out your profile so that trial invitations can be sent directly to you via e-mail, and then wait for delivery of your item(s).
After completing your task by giving feedback through a brief survey, keep all or some of the goodie(s) as a gift from us!
But Clicks Research doesn't stop here: get even more monetary rewards adding up from successful survey completion.
Yet note that however generous our payouts might be per single survey taken, there is also a certain amount of waiting period for at least one month until you are able to receive them either through cheque payments when having at least 25 USD or 2,500 points accumulated.
Welcome aboard everyone hoping to shape products and services around the world!: if aged 16+ – simply join right away incorporating yourself in a vast community full of like-minded people willing first-hand to participate in creating future advancements across many industries while earning rewards at the same time!
13. Opinion Outpost
Are you ready to make an impact and earn rewards?
Then join Opinion Outpost – the world's leading market research company! We offer amazing opportunities for product testers, giving you a chance to provide valuable insights while earning rewards.


Opinion Outpost has a wide range of surveys and testing items including technology insights, medical feedback, and much more, so there is something for everyone.
All you have to do is sign up with basic details (name, date of birth, postcode, email address) and then simply wait for invitations to participate in paid surveys or testing assignments.
With over 2 million users worldwide and payments in the equivalent of $390,000 a month in rewards, this is an opportunity not to be missed!
Plus we offer free gift cards or PayPal cash once you've reached the points threshold. It doesn't stop there though, by registering with Opinion Outpost you can become part of our exclusive community and help shape the future one opinion at a time.
Your opinion matters – so join us today! As long as you're at least 18 years old and based in the USA, Canada, or UK then what are you waiting for? Join us now and make a difference!
14. PlaytestCloud
Are you an avid mobile gamer looking to make some extra cash?
If so, then you've come to the right place!
PlaytestCloud is an awesome platform designed for developers who need to test their mobile games at any stage of development, from prototyping and soft launch to post-launch.
Plus, you get to join a community filled with fellow gamers and make money while playing games – it's a win-win situation!
When you sign up with PlaytestCloud as a game tester, the company will send you a qualification test.
Once passed, they'll invite you to test various mobile games and share your valuable insights in exchange for rewards. In theory, veteran testers have earned an hourly rate of $36! Plus, payment methods are through PayPal, giving you quick access to your earnings.
Ready for the fun part?
To become eligible for these testing opportunities, all you need is basic fluency in English and access to a smartphone in Canada, the UK, or the US. If that's not enough motivation for joining PlaytestCloud then maybe this will work – it's totally free by the way – so why not seize this opportunity today and start earning rewards while playing the games that bring joy into your life? Who knows where it'll take you?
So join PlaytestCloud now and embark on an uplifting gaming journey like no other!
FAQ -Common questions asked about product testers include:
What is a product testing site?
Have you ever wanted to preview the next big thing before anyone else?
Product testing sites are the perfect place for a trendsetter like you! When companies want to get people's opinions on their newest products, they showcase them here so you can try them out for free or at a discount.
The best part is that by offering honest feedback, you'll be helping these businesses take their product to the next level.
Not only will you have access to some of the coolest new tech right away, but you'll also have the chance to make a real impact and shape its future.
So if staying up-to-date with all the latest gadgets while giving back excites you, this is your chance! Signing up for one of these sites is like becoming part of an exclusive club ready to discover amazing things together.
What's involved in product testing?
Are you intrigued by the idea of product testing?
Product testing is an awesome process where you serve as a mini expert and help companies produce stellar products. Curious how it works?
Start off by signing up on a product testing website. From there, you'll be sent amazing new products to try out.
Once you've got the goods, it's time to test 'em out in your everyday routine and share your honest thoughts about their performance.
If any ideas for improvements come to mind, don't forget to jot them down! And when all that's done, rejoice – because you get to keep the products (sometimes even for free)! So what are you waiting for?
How do I become a product tester?
Hey, aspiring product tester! Becoming one is super easy and fun.
Follow these simple steps, and you'll be testing cool products in no time:
Research: Find legit product testing sites or companies that fit your interests. There's something for everyone, from tech to cosmetics!
Sign up: Create a profile on the platform, filling out your preferences and details. Keep your info up-to-date so you get matched with relevant products.
Be active: Regularly check your account for new opportunities, and don't hesitate to apply.
Test & review: Give your honest feedback after testing, and remember – the more detailed, the better!
Stay involved: Keep engaging with the community and testing platforms for more chances to test awesome products. Happy testing!
Do companies pay for product testing?
Product testers provide feedback from consumers regarding new products from companies prior to launch; becoming a tester requires signing up with various websites; legitimate sites will confirm your eligibility through email; Yes – most companies offer cash (or other compensation) in exchange for evaluations.
So why wait any longer? Get started making some extra money by providing helpful feedback through completing surveys or lending your opinion on social media platforms like Twitter and Facebook – all while trying out new products today!
Companies rely on your opinions and are willing to compensate you in exchange – so why not take advantage of this amazing opportunity?
With so many great benefits that come with being part of a team of testers – what have you got to lose?
Other Articles