Keeping your car clean is an important part of maintaining its beauty and value, and vacuuming the interior is a crucial part of that process.
Vacuuming is one way to keep your car clean that can also help boost its resale value if you ever decide to part ways.
To save some cash each month, instead of going straight for the car wash with a pocketful of change, look for free vacuums available at certain gas stations and car washes near you!
Professional detailing can cost anywhere from $50-$150 dollars – but just running a vacuum around yourself will do wonders without breaking the bank or taking an entire afternoon.
We've done the research and put together a list of major chains offering free car vacuums.
So what are you waiting for? Start vacuuming your haven on wheels today and enjoy that squeaky-clean feeling inside!
Find out where to get free car vacuums by reading here!
1. Tommy's Express Car Wash
Are you looking for a top-notch car wash experience with the added convenience of free vacuuming?
Look no further than Tommy's Express Car Wash!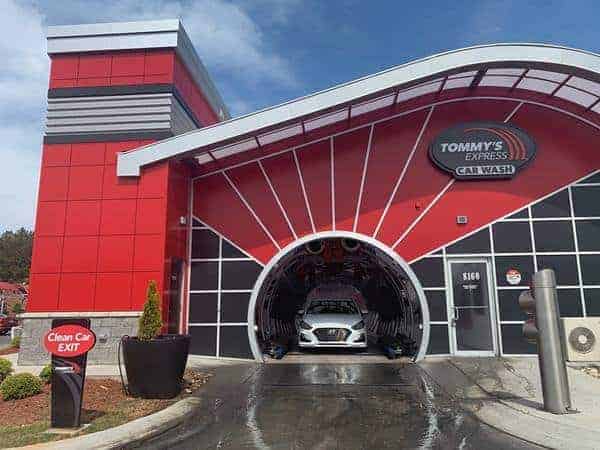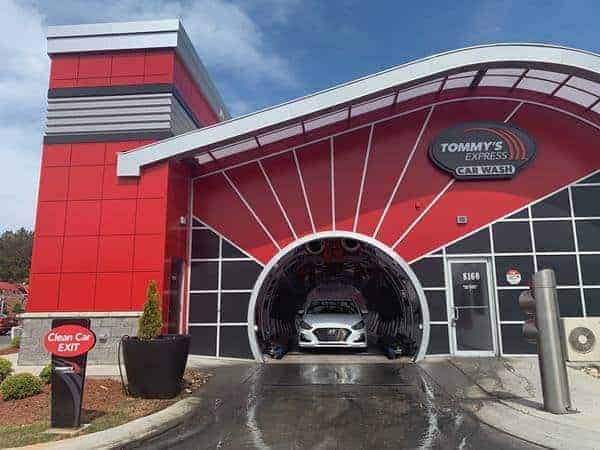 Our vast network of over 200 locations across 30 states – including Arkansas, California, Colorado, Delaware, Florida, Georgia, Idaho, Illinois, Indiana, Iowa, Kansas, Louisiana, Maryland, Michigan, Minnesota, Missouri, Nebraska, Nevada, North Carolina, North Dakota, Ohio, Oklahoma, Pennsylvania South Carolina, South Dakota Tennessee Texas Virginia Wisconsin, and Wyoming- ensures that there is likely a location near you.

What sets us apart is our free vacuum stations that can be found at every single location- no purchase necessary!

Just pull up and use the vacuum to get your car's interior spotless before driving away with ease.
With unbeatable convenience and a widespread presence nationwide, Tommy's Express Car Wash is paving the way for premium car care services and free vacuuming services.
2. Quick Quack Car Wash
Are you looking for an easy, wallet-friendly way to give your car a thorough clean? Look no further than Quick Quack Car Wash!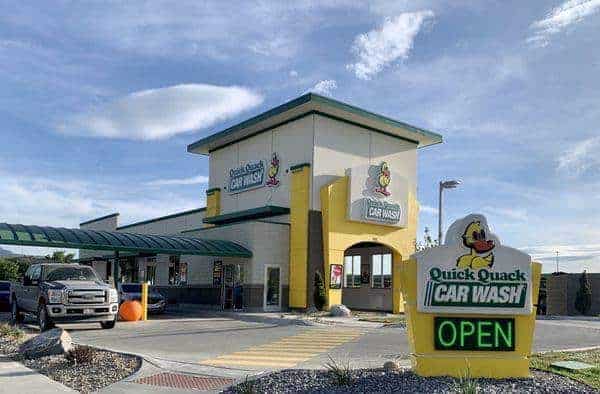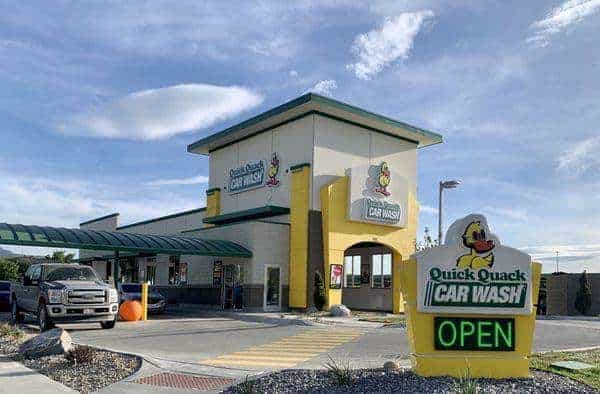 With over 140 locations across Arizona, California, Colorado, Texas, and Utah, Quick Quack Car Wash offers the convenience of drive-through car washes plus the added bonus of free vacuuming with any car wash purchase.
You won't just get your car squeaky clean but you can also use one of their self-serve vacuums to spruce up your vehicle's interior – all at no extra cost. And if you're in need of a vacuum without doing a car wash – not a problem!
For just $1 more you can take advantage of Quick Quack's affordable vacuum service. So make sure to keep Quick Quack Car Wash in mind whenever you need to freshen up your ride!
3. Flash Car Wash
Looking for a quality car wash experience with complimentary vacuuming?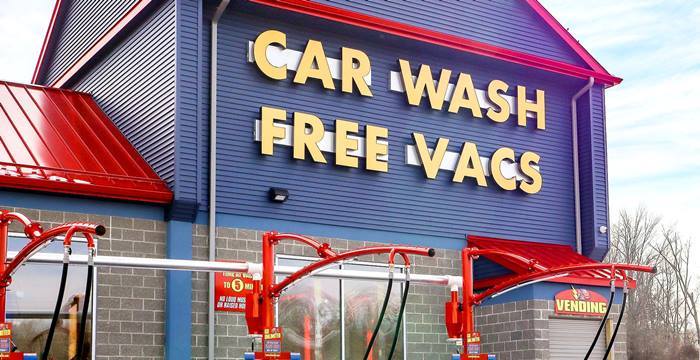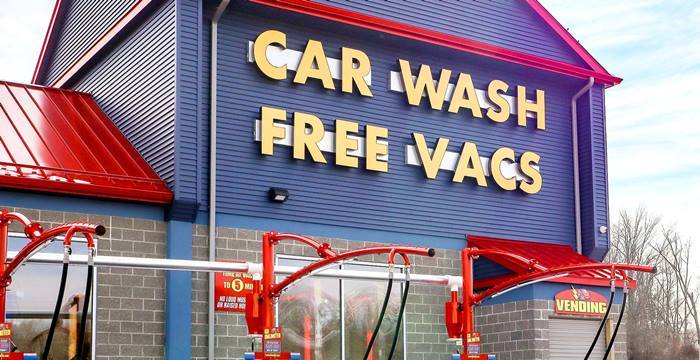 Look no further than Flash Car Wash! With locations spread throughout Connecticut, Massachusetts, and Rhode Island, Flash Car Wash provides the ultimate car wash experience for your vehicle.
Each site offers customers complimentary vacuums to make sure their car interior is as pristine as their exterior.
Not only that; there are 4 different packages available from Flash Car Wash, which means they'll have something to suit everyone's needs.
Whether it's just a quick rinse you need or full detailing.
Flash Car Wash has got you covered. So if you're in one of the three states mentioned and want your car sparkling clean inside and out, go ahead and check out what FlashCarWash can do for you!
4. Go Car Wash
Are you looking for a car wash that offers total care combined with the added bonus of free vacuuming?
Look no further than Go Car Wash!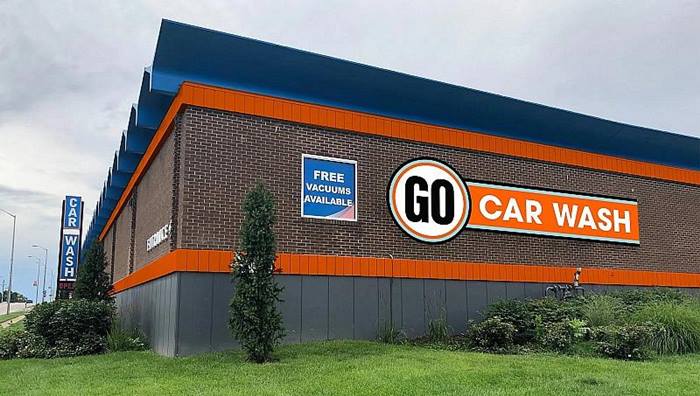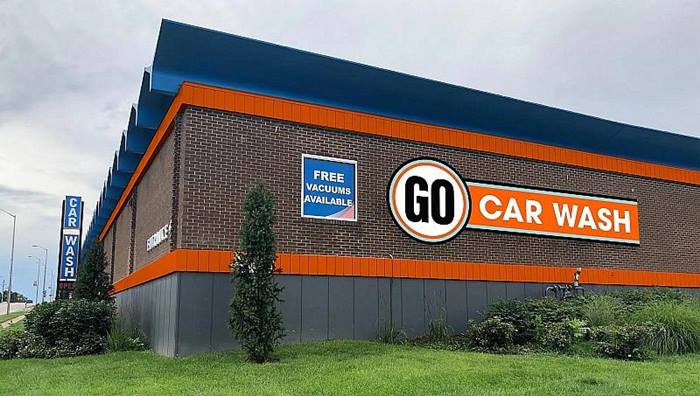 Offering professional services to keep your car looking spick and span inside and out, Go Car Wash can easily be accessed in California, Kansas, Missouri, Nevada, New York, Texas, and Virginia.

Simply visit their website and explore locations available near you with their commitment to quality service and the convenience of free vacuuming included no other option beats Go Car Wash when it comes to maintaining your vehicle's cleanliness and appearance.
5. Breeze Thru Car Wash
Are you in Colorado or Wyoming and looking for a reliable car wash with the added bonus of free vacuuming? Look no further than Breeze Thru Car Wash!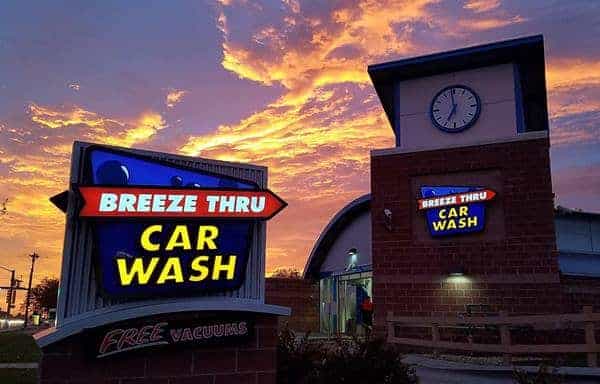 Featuring a dozen locations across both states and more on the way, Breeze Thru Car Wash is the perfect place to get convenient, superior service.
Make sure your car stays clean all month long with an Unlimited Monthly Wash Pass available for just $15.
Plus, every location offers unlimited free vacuuming whether you're a member or not – so you can keep your vehicle shining!
With unbeatable convenience and unending quality, Breeze Thru Car Wash is an ideal spot for taking care of your vehicle in Colorado and Wyoming.
6. Tidal Wave Auto Spa
Are you on the lookout for a car wash that has free vacuuming?
Look no further than Tidal Wave Auto Spa.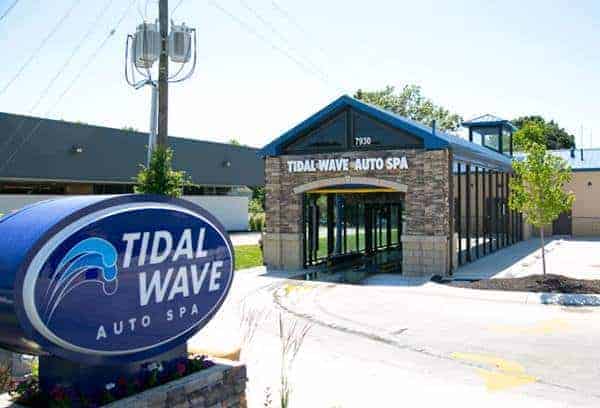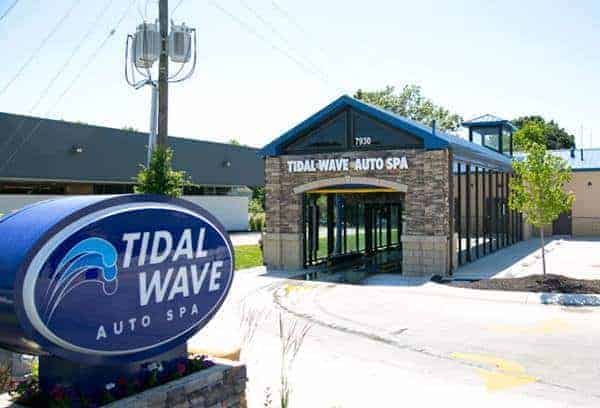 With locations in 14 states – such as Alabama, Florida, Georgia, Iowa, Kansas, Mississippi, Missouri, Nebraska, North Carolina, North Dakota, South Carolina, South Dakota, Texas, and Virginia –
Tidal Wave Auto Spa is your trusted destination for quality car care services. However, keep in mind that not all locations offer free vacuuming.
To avoid any disappointment or surprises it's best to give your nearest Tidal Wave Auto Spa a call to make sure they provide this service before you stop by.
When it comes to keeping your car looking its best with premium services and possibly even a complimentary vacuum now and then – choose Tidal Wave Auto Spa!
7. Raceway Car Wash
If you're looking for a spot to give your car a thorough and sparkly clean look, Raceway Car Wash is the perfect choice for you.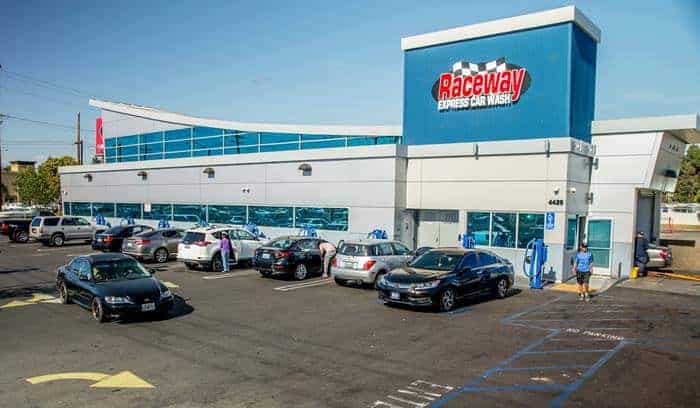 With over 30 locations across Arizona, California, Nevada, and Texas, there's sure to be a convenient one near you.
Not only will your car get the best treatment but with the purchase of any car wash package comes extra added vacuuming services that are totally free of charge!
Your car's interior will be left just as pristine as its exterior. So don't wait and head to Raceway Car Wash next time your ride needs some freshening up.
We guarantee that your car will thank you for it!
8. Blue Wave Express
Hey Texans and Californians! Are you looking to give your car a thorough clean but don't want to pay for expensive professional detailing services?
Look no further than Blue Wave Express.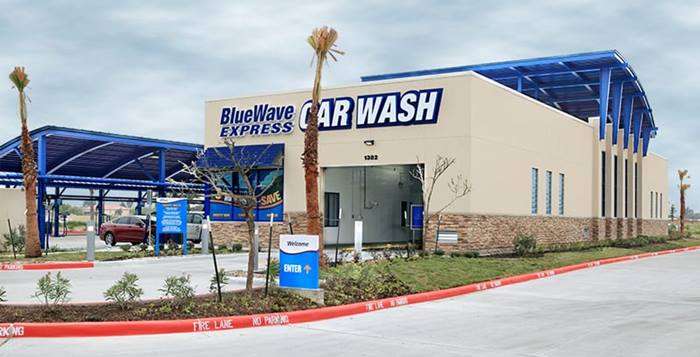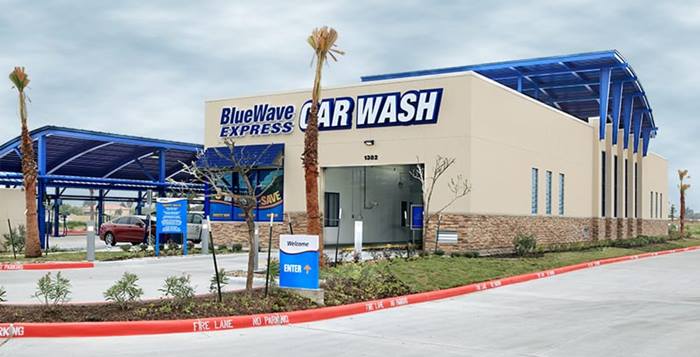 Their fantastic free vacuuming service will leave your car's interior feeling as fresh as new. Simply use their store locator to find the nearest location – with locations available in both California and Texas, you're sure to find one nearby!
But if there's no Blue Wave Express near you, there are still plenty of budget-friendly options for giving your car an interior makeover.
9. Super Star Car Wash
Hey there, car enthusiasts!
If you can't get enough of keeping your ride looking its best, then you won't want to miss out on Super Star Car Wash's ultimate deal: unlimited car washes for under $10 a month – plus free vacuuming, whenever you'd like!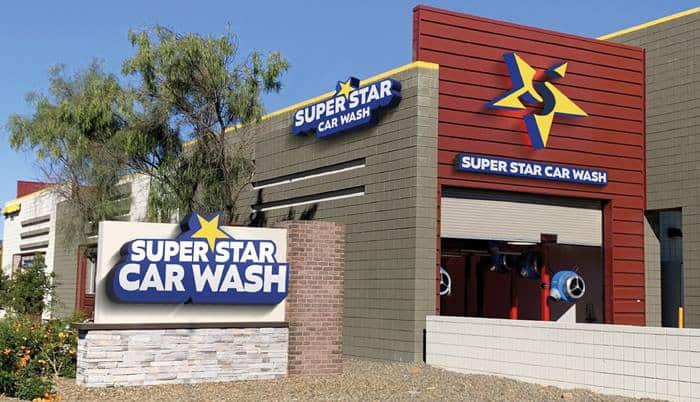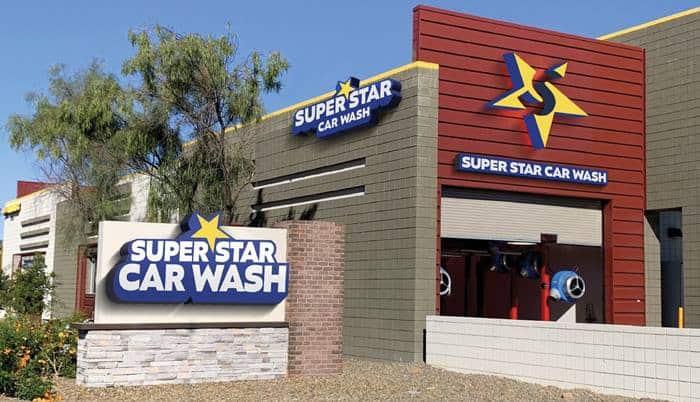 From Arizona to Texas and everywhere in between, Super Star Car Wash locations are ready and waiting for your visit.
After all, when it comes to giving your vehicle the royal treatment at an unbeatable price, why not go for the superstar option?
Head over today – and give your car the five-star service it deserves.
Thankfully, many gas stations and car washes offer free car vacuum services to help you out.
Several gas stations offer pay-per-use vacuums typically costing just $0.50 or $1 for a set amount of time.
Check out Arco, BP, Exxon, Kwik Trip, 7-Eleven, Mobil, Phillips 66, Shell, and more for affordable ways to spruce up your ride and keep it looking sharp.
So don't be intimidated by the expensive details services – next time you need an easy way to freshen up your car's interior take advantage of these convenient gas station vacuum services!
10. Arco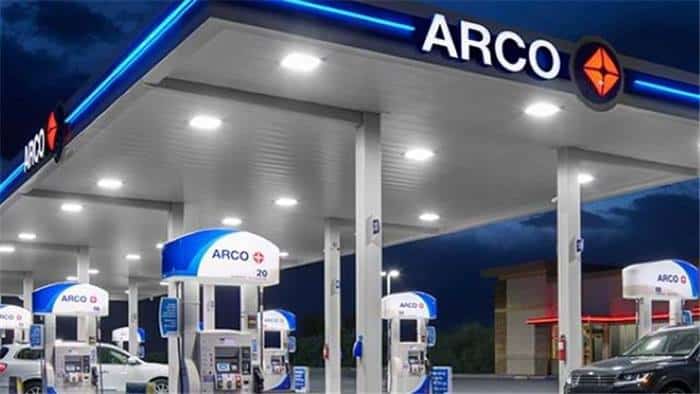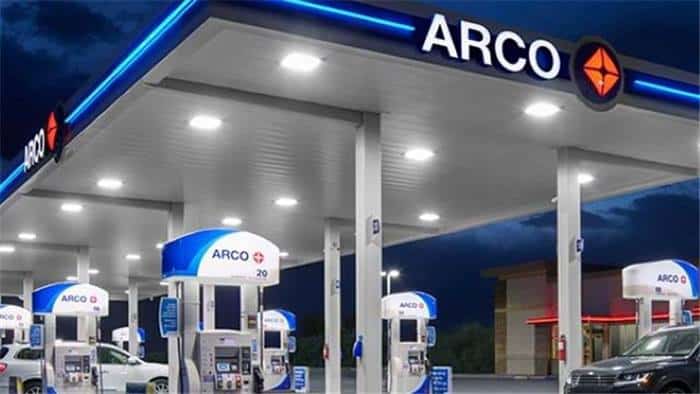 Boasting over 1,500 locations in 17 states, Arco offers car vacuum services at most of their stations at no cost.
Also, a newly opened Arco location located at Wigwam Parkway in Henderson provides complimentary vacuuming as part of their car wash package.
11. BP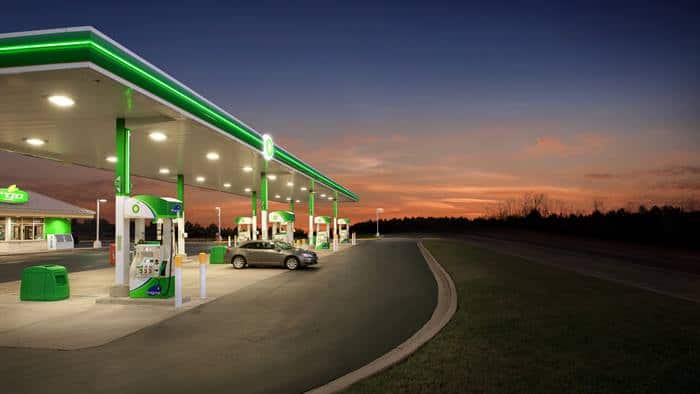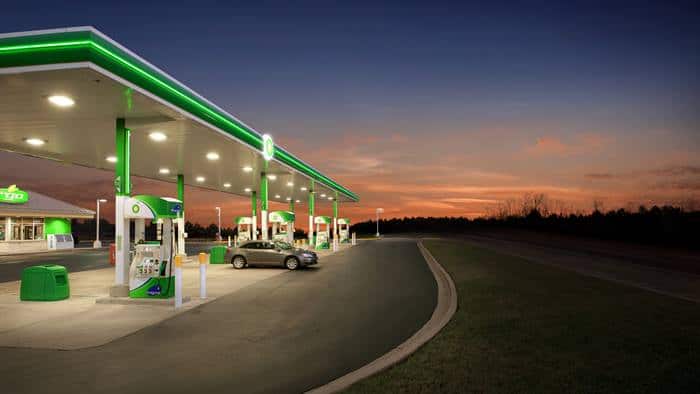 With more than 7,200 BP gas stations across the US, customers can purchase a five-minute session for around $2 or get a free car wash and vacuuming session after five visits.
You can locate the nearest BP station through their app on iOS or Android devices.
12. Kwik Trip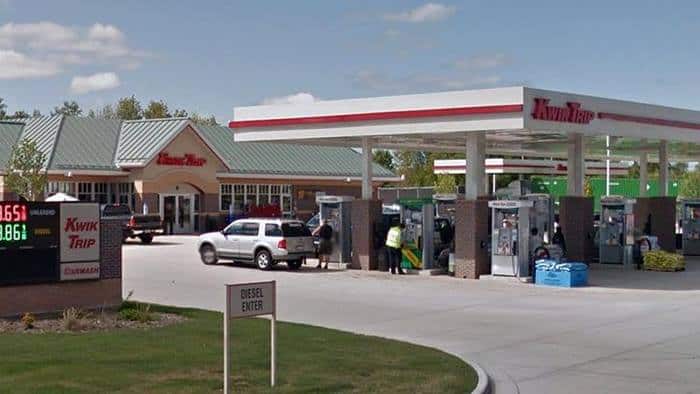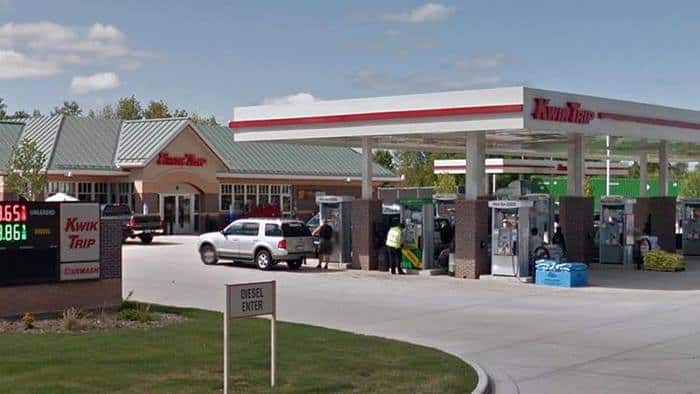 With 700 locations across the US, Kwik Trip offers a free car vacuum service with any $3 car wash package – additional services may require an extra fee.
13. Citgo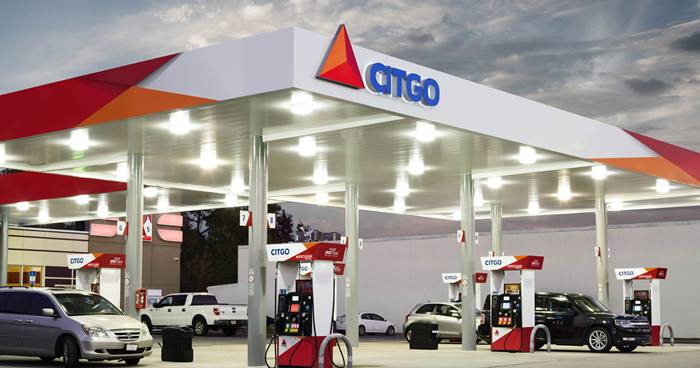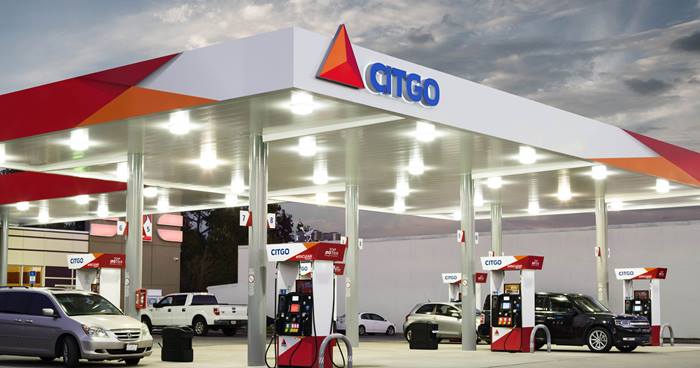 Citgo has around 5,000 gas stations nationwide that provide drive-through car washes with a vacuum cleaner positioned behind it.
Vacuuming usually costs up to $2 for five minutes but if you fill up on petrol you may be eligible for free vacuuming, especially at older units that don't accept payments for such services.
14. Phillips 66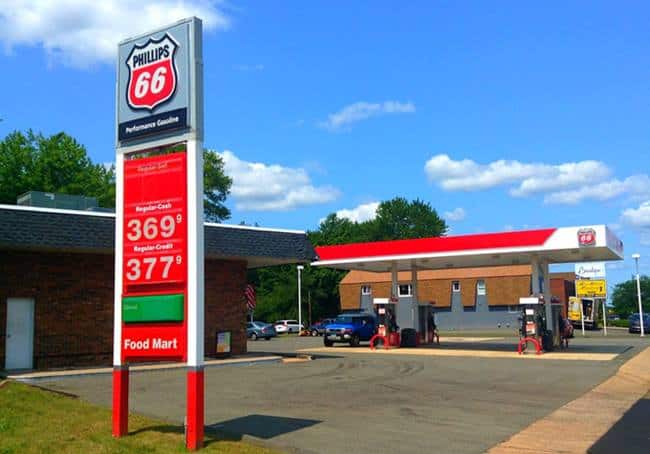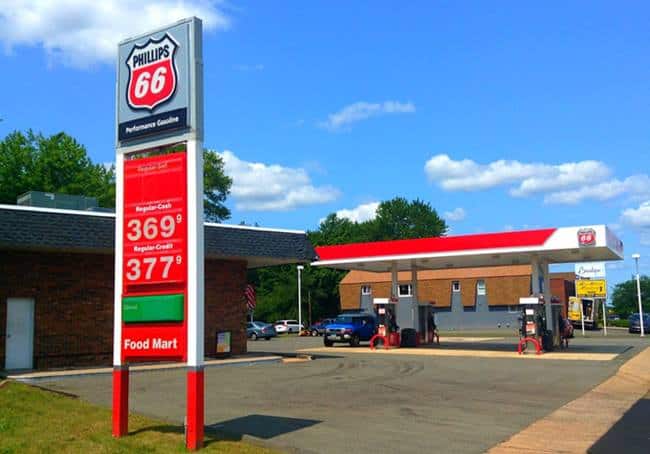 There are just over 7,500 Phillips 66 locations in 48 different American states where customers can pay between 75 cents and $1.50 depending on how long they'd like to use the cleaner.
However, hundreds of these outlets also grant complimentary access when visitors request it so make sure to check out local stamps when possible using apps like CarWashSeeker, Yelp, or Google Maps; likewise, Reddit threads plus Facebook groups could come in handy too!
F.A.Qs
Have you ever found yourself longing for a clean and joyous car vacuuming experience? We know the feeling!
Luckily, many gas stations now offer free car vacuuming that is super easy to access. Read on to discover three FAQs and find out if it's time to say bye-bye to your neighborhood car cleaner!
How Does Car Vacuuming at Gas Stations Work?
It's simple: all you need is a designated parking spot, your loose change, and a few minutes of patience. Just pop your coins into the machine and voilà – the dirt-busting adventure begins!
Don't worry if you need more time than anticipated, simply feed the machine with extra coins. And keep an eye out for those handy air pumps too – they come in quite handy during your vacuuming session.
Can I Enjoy Car Vacuuming Without Washing My Car?
You sure can! Many car wash companies are happy to let you indulge in some carefree vacuuming action without getting your car washed (usually as long as you're their member). Joining them might be worth something when done frequently.
Is It Worth Buying a Car Vacuum Cleaner?
Saving trips to the neighborhood cleaner and saving money sound like pretty good reasons for investing in one's own vacuum cleaner – right?! Plus, most car vacuum cleaners achieve much better results compared to regular house vacuum cleaners thanks to their higher power level. All signs point towards yes – owning a car vacuum is totally worthwhile!
Other Articles