Goodwill of Arizona is all about giving their customers top dollar value.
As part of that commitment, each month they send out a 20% off coupon for use in Central and Northern Arizona stores – but if you're in Tucson or Southern Arizona, you'll need to look elsewhere for savings.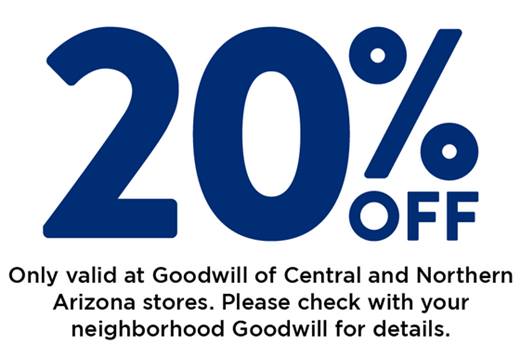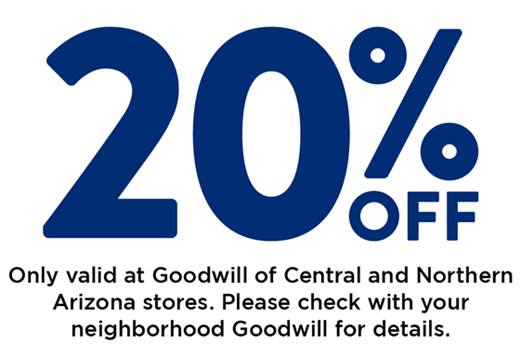 >> Arizona Goodwill 50-off-Saturday-20-off-coupon
To be in the know on everything sale-related, all you've got to do is sign up for the newsletter – arriving monthly by your email inbox – containing not only the 20% off treasure but also other great bargains.
By accessing the link provided, spend at least $20 and enter the unique barcode/number found there (changing with each month). None of this requires hard-copy printouts!
Just show it to the checkout staff on your phone device. Keep an eye out though — certain items are excluded from this deal such as food products, beverages, newer items, and seasonal merchandise – plus it's not accepted at clearance or REDESIGN centers.
Regardless, when combined with other products you've already spotted it can be a fantastic way to exponentially increase savings.
Don't miss out! For more on offers near you, simply check your local Goodwill website today.
Other Articles