Good Dog Shampoos for Smell
Despite their cute faces and lovable personalities, dogs aren't exactly known for having the best smell. They have a distinct odor that can be pungent and downright offensive.
This smell can quickly spread through your home and leave a lingering odor on your clothes and furniture.
Common causes of odor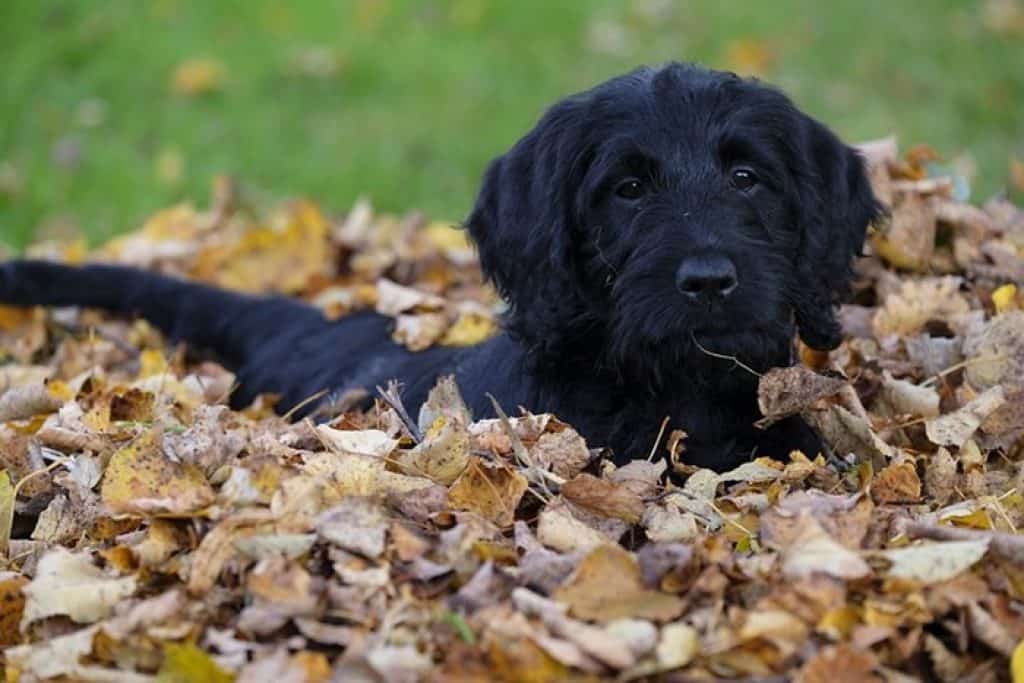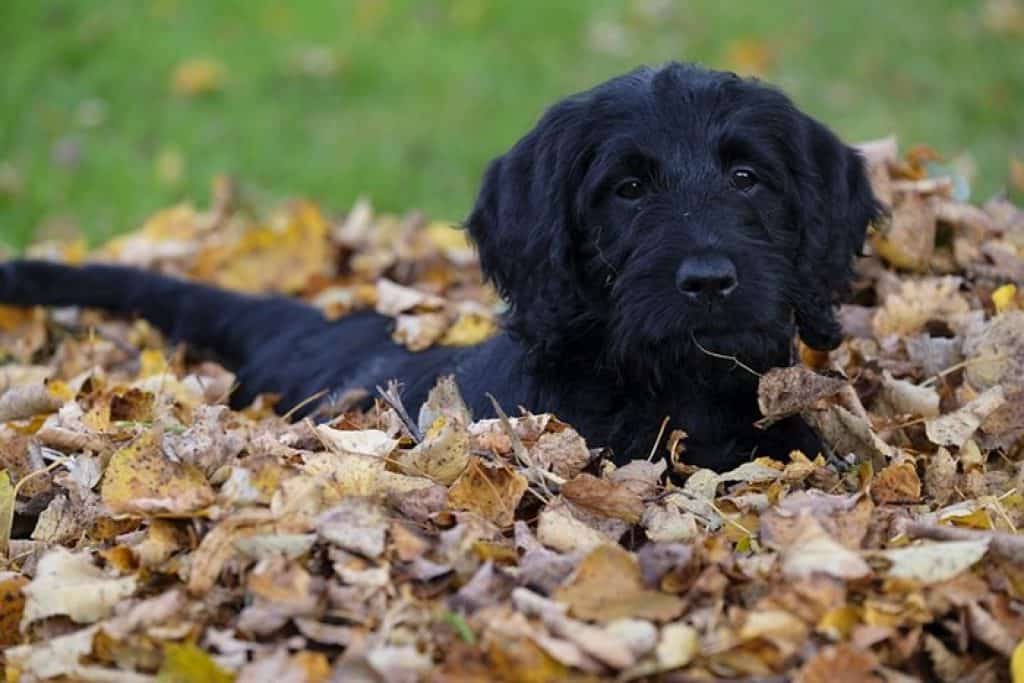 The important thing to remember is that dogs are very playful creatures. They like to get in the mud, play around in the dirt, and sniff around trees and garbage heaps if you're not watching
One common cause of bad odors in your dog is:
1) Dirt and Grass: Dogs are inquisitive and use their sharp sense of smell to navigate the world. Once they pick up a smell they are not familiar with, they have to investigate. Then, they roll in it.
While this behavior might seem odd to us humans, it's a perfect canine response. Many dog owners find that their dogs have been rolling around in the dirt, garbage, water, animal droppings, and even decomposing plants.
One way to stay abreast of your dog's hygiene is to simply keep an eye on them. Make sure to keep them away from the trash and dirty things that might cause them to smell.
2) Anal Glands and Gas: Your dog's smell might also originate from their bodies. Gas and flatulence are quite common with dogs. Drastic changes in diet or a dog food formula with low-quality ingredients can worsen the problem.
What works, in this case, is to put your dog on a high-quality diet that is balanced and nutritious. If you are switching foods, do so slowly so that it doesn't upset their stomach.
3)     Excess oil in the skin: The sebaceous glands of your dog produce oil that nourishes and protects the coat of your dog's fur. However, conditions such as excessive sweating can cause too much oil build-up.
When this happens, bacterial infections can occur which gives your dog the distinctive 'wet dog smell'.
Washing and grooming your dog regularly with dog odor removal shampoo helps to prevent this buildup.
Dog Shampoo Odor Remover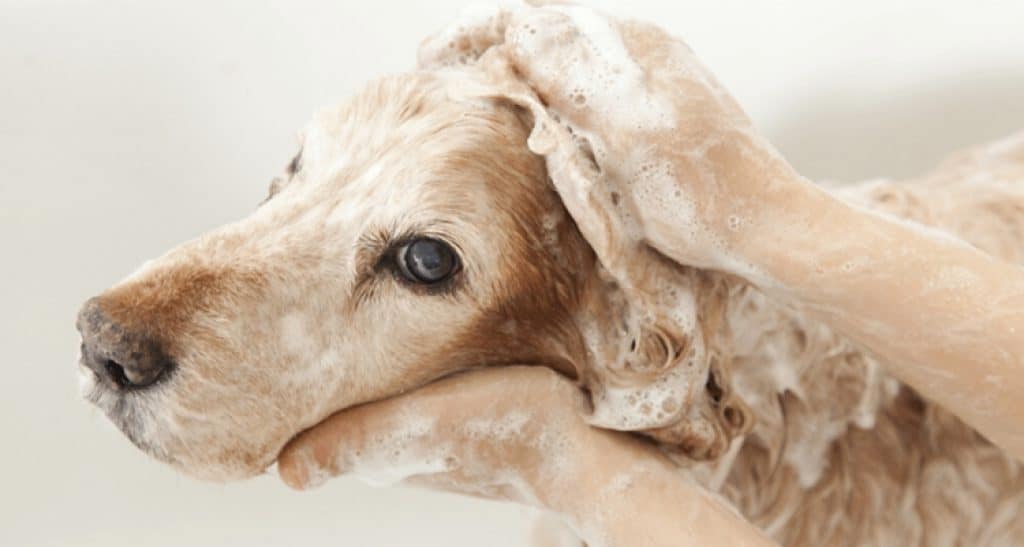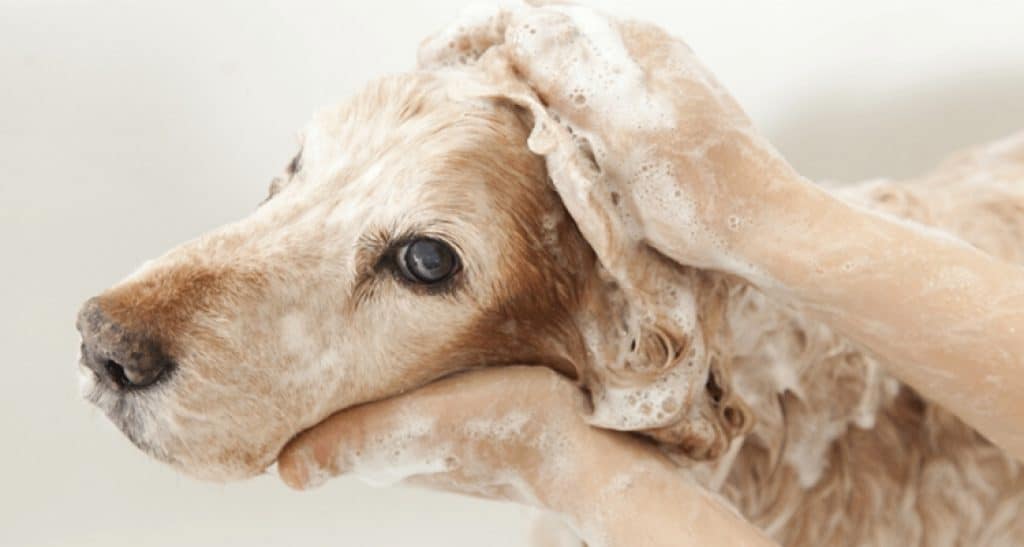 How do Shampoos work?
Shampoos work by washing away the offending odor and leaving your dog feeling fresh. Dog odor removal shampoos contain ingredients that are capable of killing and removing bacteria from the skin.
Washing with shampoo removes more oil and grease than washing with water alone. However, it is important to use dog-specific shampoo.
Shampoos for human skin contain a different pH balance that will not be suitable for your pup.
Here are a few great choices for dog shampoos to make your decisions easier.
1) Magic Coat Reduces Odor Shampoo: The Magic coat shampoo is designed for stinky dogs and can be used on any kind of fur. It is specially formulated and designed to provide a deep clean that reaches the skin regardless of hair length. 
This odor removal shampoo for smelly dogs works up into a rich lather that diminishes odors and leaves a pleasant smell on your dog.
Oatmeal and papaya are the ingredients that give this shampoo it's a wonderful scent. For best results, it is recommended that you brush your dog to get rid of stray hair.
2) Nourish 16-Ounce Shampoo/Conditioner: This odor-eliminating shampoo deodorizes the fur and deeply cleans your pup's skin. It has high-quality ingredients like macadamia oil for nourishment and Provitamin B5.
Nourish 16-Ounce shampoo helps to regulate the oil on the skin to prevent build-up and odors. It has a natural orange extract that gives this shampoo a very nice smell and leaves your dog smelling good.
3) Fresh Wave Odor Removal Dog Shampoo: If you are looking for a tough shampoo that is capable of getting rid of particularly strong odors like skunk sprays, consider the Fresh Wave Odor removing dog shampoo.
It uses all-natural ingredients to remove the toughest smells on the most stinky dogs. It doesn't contain harsh chemicals or fragrances that only mask the offending smell.
Fresh Wave dog shampoo for odors addresses the problems right at the root and leaves a pleasant smell behind.
It is non-toxic and meets the EPA's safer product standards.
4) Nature's Miracle Supreme Odor Control: Nature's Miracle acts as both shampoo and conditioner. It uses natural ingredients like oatmeal and cocoa to cut through oil that might have clogged the pores of your dog's skin.
It is very effective against odors and deodorizes the fur of your dog with a pleasant honey sage smell. It is very soothing on the skin and does not contain harmful dyes or parabens.
5) Gerrard Larriett Aromatherapy Shampoo Conditioner and Pet Odor Eliminator: Gerrard Larriett pet odor shampoo freshens your dog's coat in between washes. It is a leave-in conditioner and is not to be washed out.
It contains lavender oil which is known to get rid of many types of bacteria. It also contains chamomile for aroma. It is an all-natural ingredient shampoo and is completely pH balanced for your dog's skin.
An added benefit that comes with this dog shampoo is that it can be used for aromatherapy to keep your dog calm.
Apart from these water-requiring shampoos, there are other alternatives you can use to clean your dog's coat and keep it odor-free without bathing.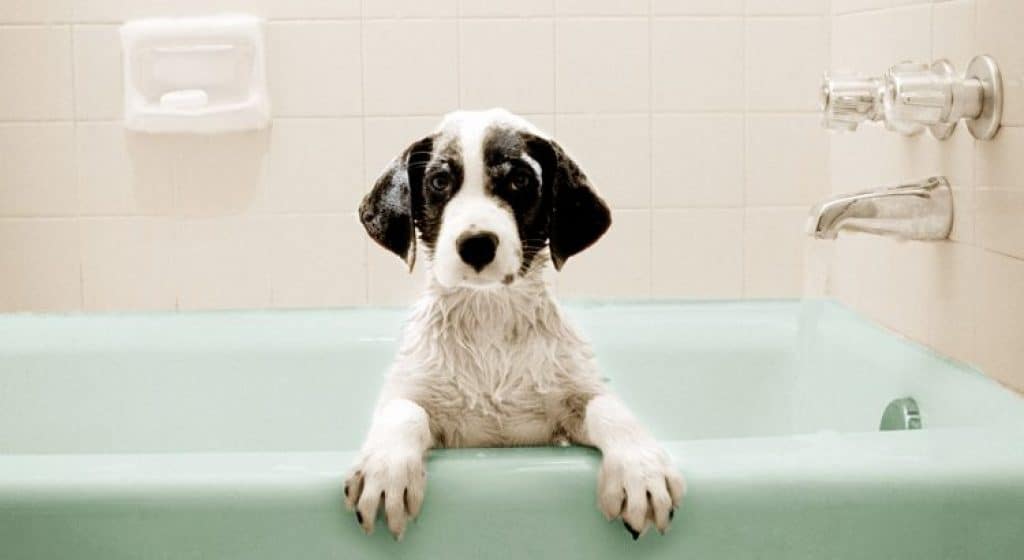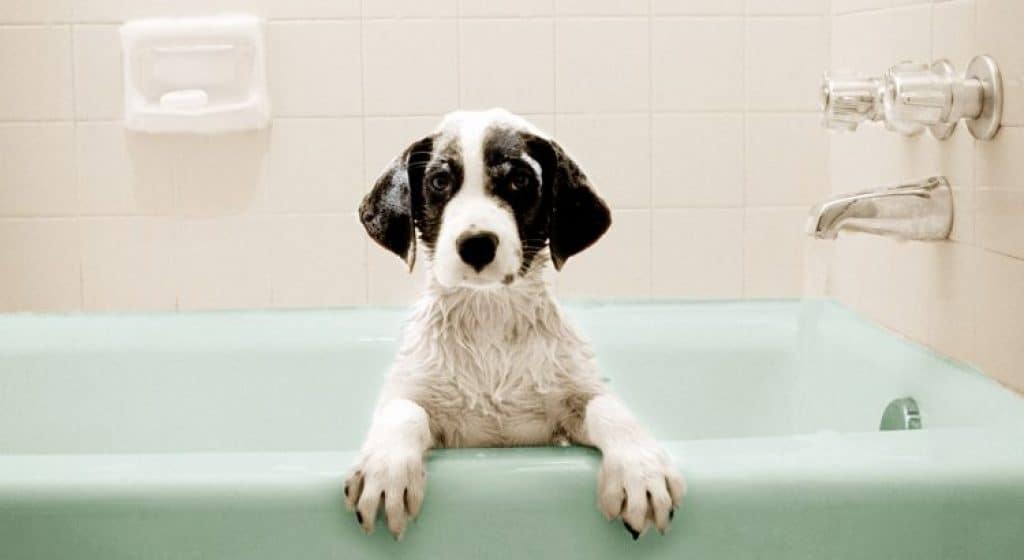 1) The Waterless Dry Dog Shampoo: No-Rinse Foam Mousse with Mango and Pomegranate fragrance.
This rinse-free product is a great option if you are in a rush or don't have access to running water. It works up into a foam that can be spread throughout the dog's body.
It has a coconut cleaning base that removes the bacteria that cause odors and a mango and pomegranate fragrance for a pleasant smell.
2) Lillian Ruff Waterless Dry Shampoo to Deodorize Pet Odor and Freshen Coat: This spray from Lillian Ruff helps keep your dog smelling fresh and clean in between baths.
Simply spray the mixture onto your dog's body and work it into the fur with a brush. The natural lavender and coconut oil ingredients get rid of the bacteria while the Aloe vera moisturizes your dog's skin. It is effective for both dry and sensitive skin.
Other Articles