Pizza is a chain restaurant, and they deliver pizza more than any other pizza restaurant around the world.
Recently, the company announced the introduction of a loyalty program to reward customers with unlimited points for all the money spent on tasty food online.
Pizza Hut is also going with the fast-food trend by introducing a new rewards program.
The name of the program is Hut Rewards, and Pizza Hut promises to give customers a very easy and straightforward way to deliver pizza.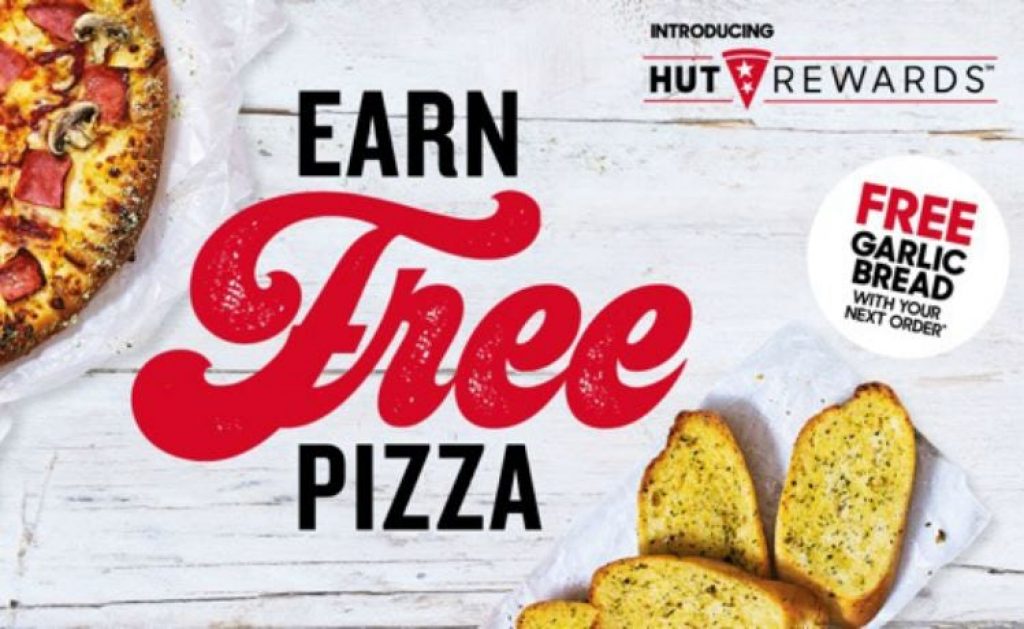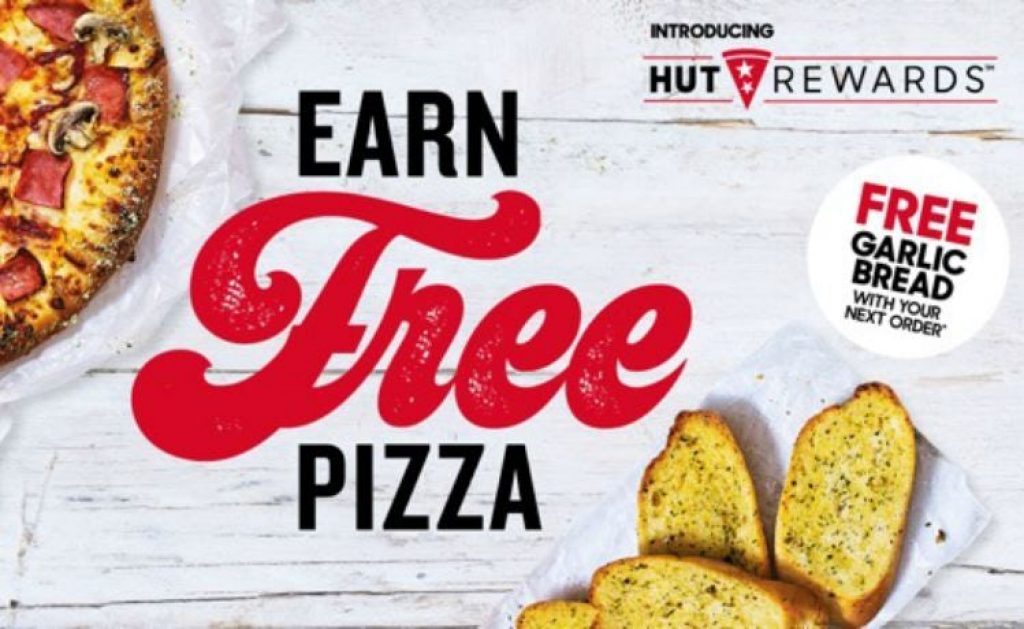 The Hut Rewards program has unlimited points and allows customers to win a free Pizza for a single visit, Hut pizza.
Known as Hut Rewards, the program is different from other pizza loyalty programs because customers can earn free pizza in one visit, plus points for every dollar spent.
Pizza Hut says Hut Rewards members can expect to receive regular notifications of exclusive discounts and promotions, as well as special prizes for their birthdays, which is not uncommon among loyalty programs.
What is the Pizza Hut Birthday Reward?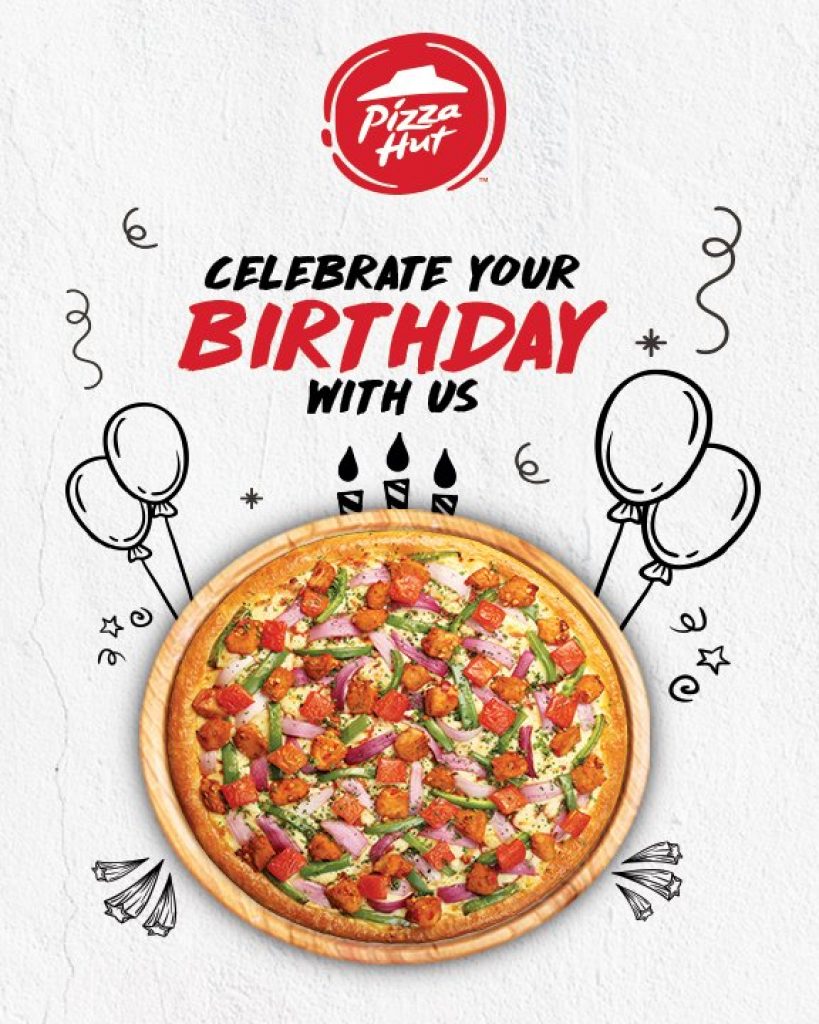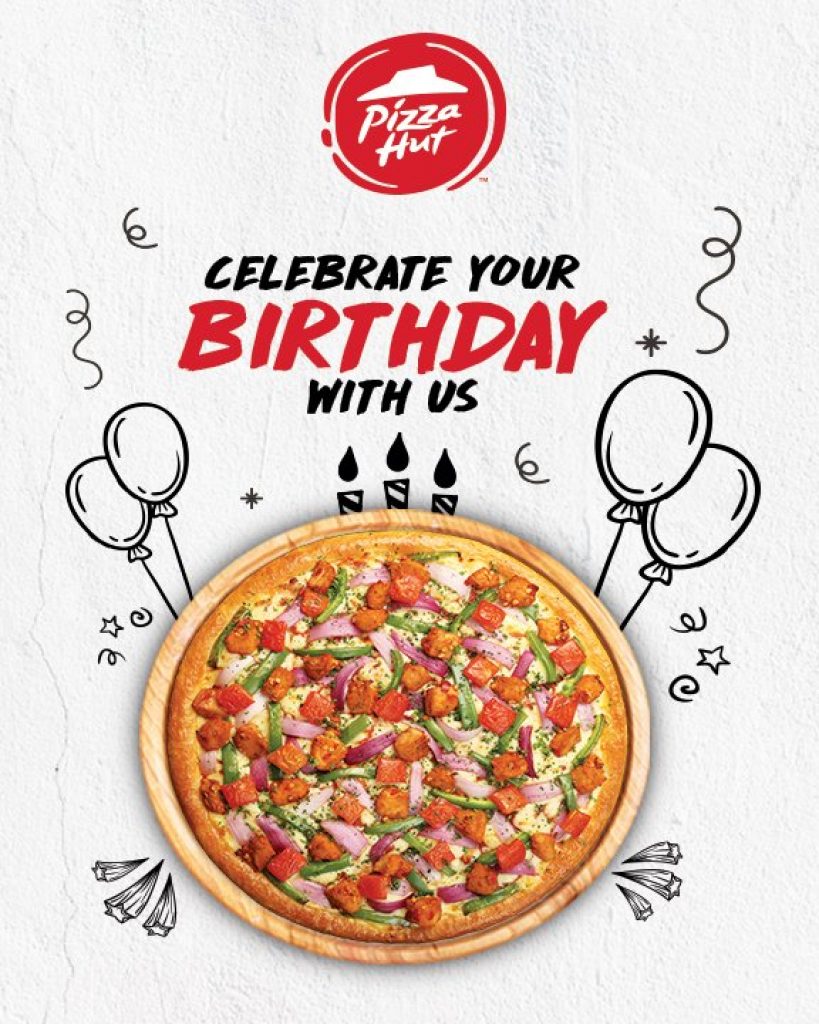 Sign up for the Hut Rewards program and register for a birthday gift every year – presently free cinnamon sticks with at least a $5 purchase!
On your birthday, enjoy free cinnamon sticks at participating Pizza Hut restaurants. Sign up for Pizza Hut Rewards today to receive your annual birthday gift!
How many points do you need for a free pizza from Pizza Hut?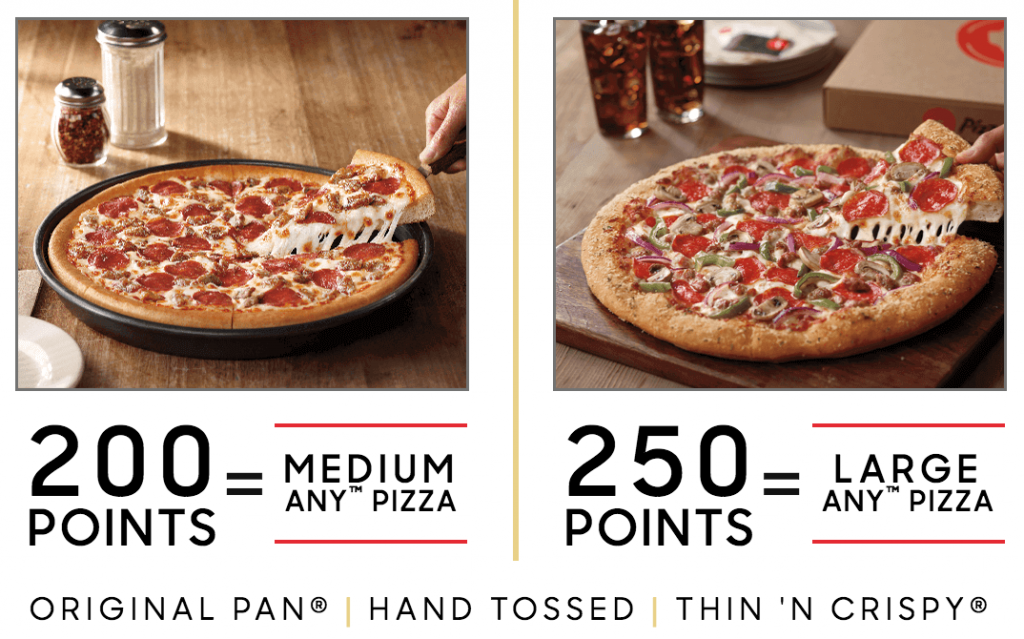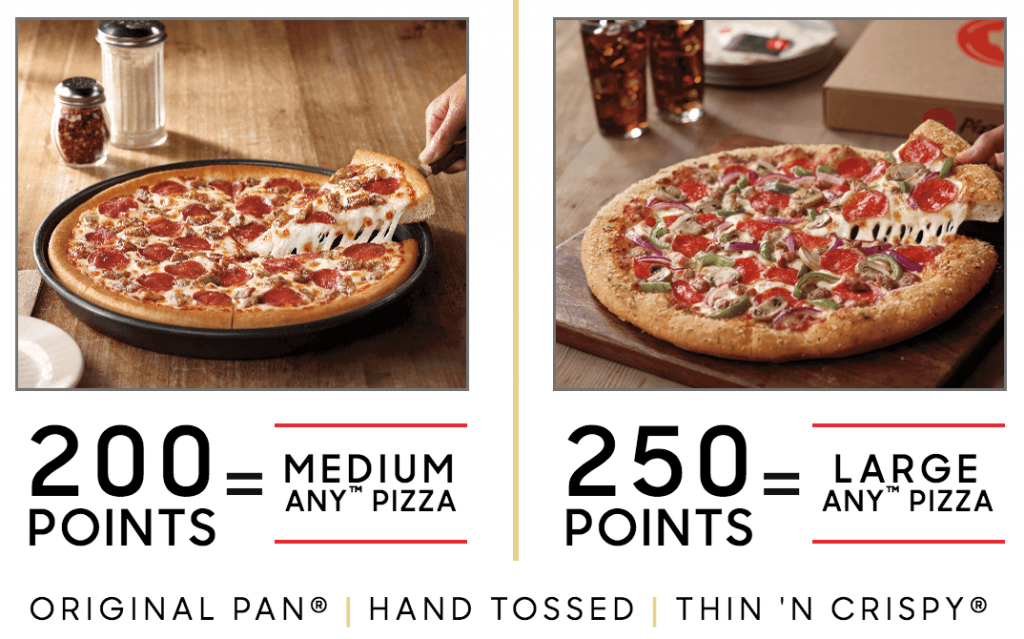 When you sign up for Hut Rewards, you earn 2 points for every $1 you spend online on Pizza Hut orders.
After accumulating 200 points – which usually comes as a result of spending $100 without taxes -, you can exchange them for a free average pizza, with any recipe and toppings you want.
A free large pizza with any recipes and toppings can be earned for 250 Hut reward points.
How to Earn Pizza Hut Rewards Points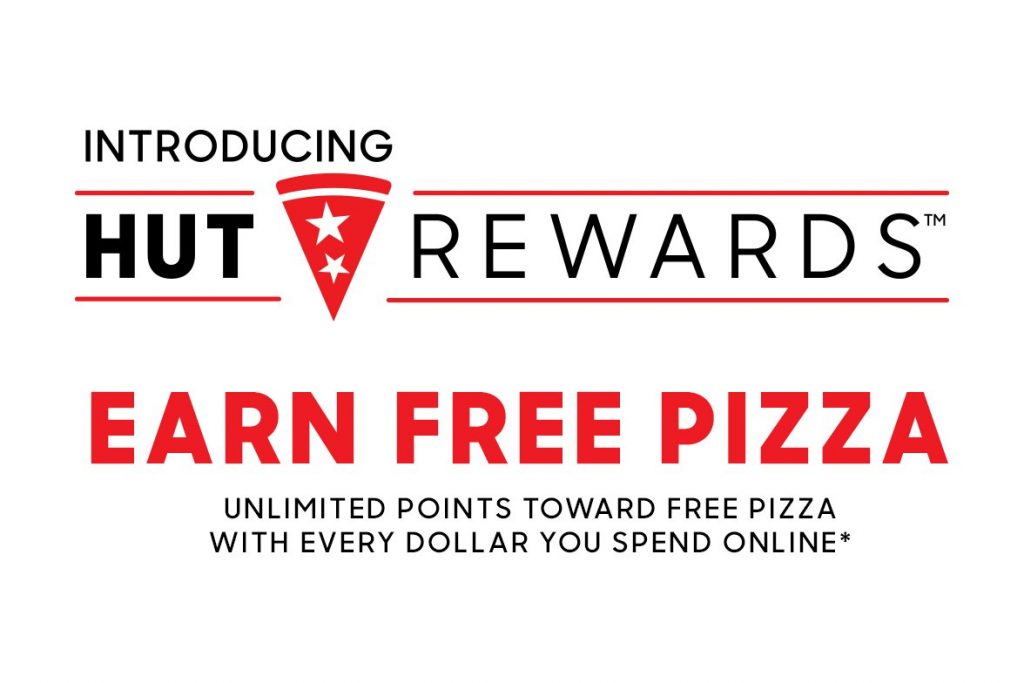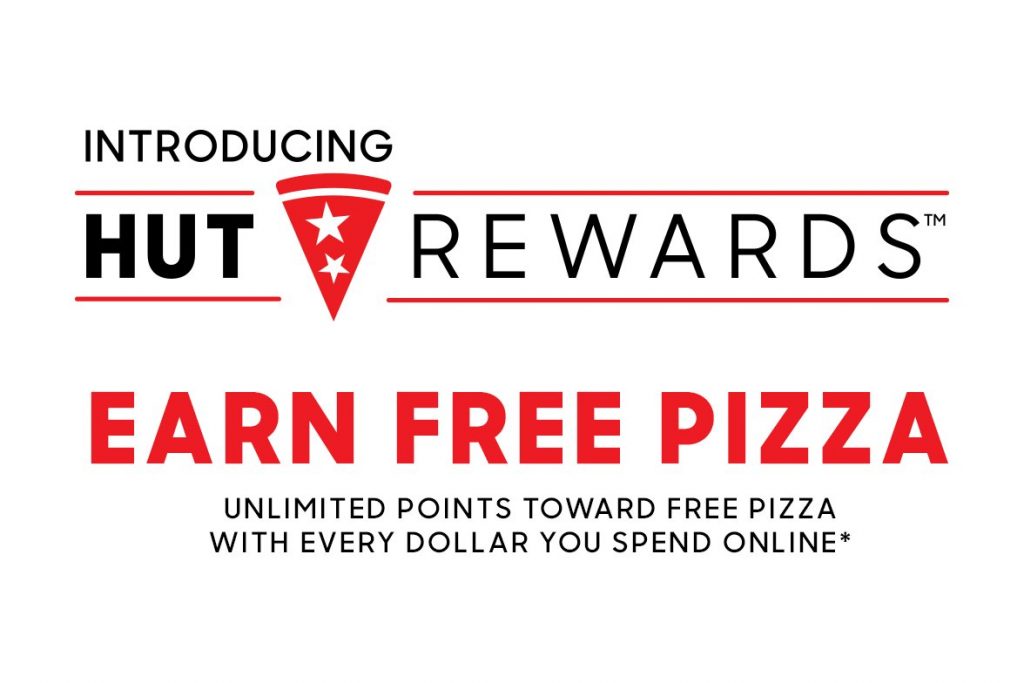 Once registered, customers can start earning Pizza Hut Rewards points immediately, and every dollar spent on online food goes to free pizza.
Other benefits include exclusive offers, birthday prizes, and more. You can only earn and redeem pizza hut reward points during online or mobile orders for delivery or carryout.
You would not earn Taxes, tips, donations, and gift cards. After redeeming the reward, the customer is responsible for all applicable taxes, delivery charges, and minimum delivery charges.
There may be additional costs for extra cheese and stuffed crust.
How to Use Hut Rewards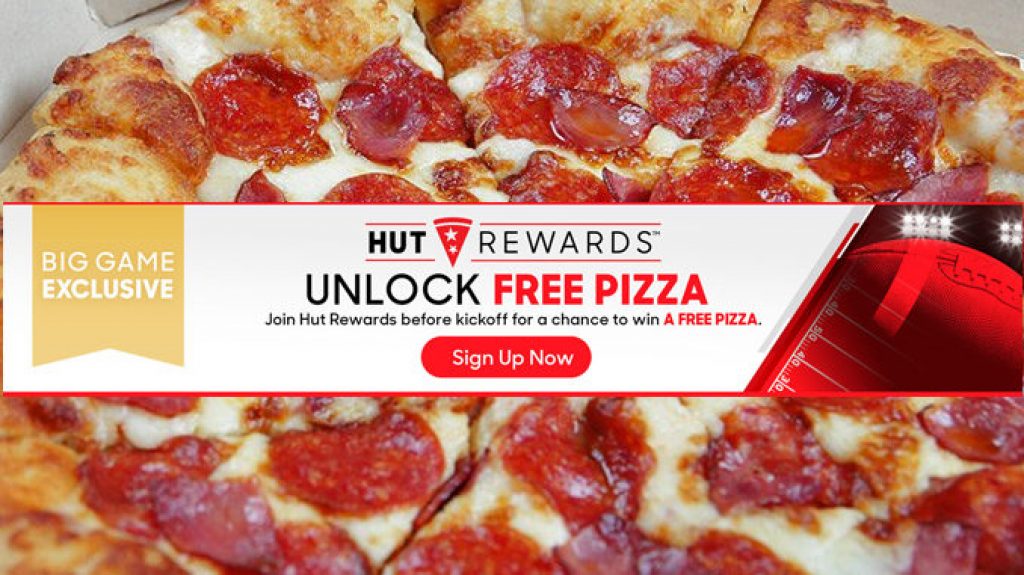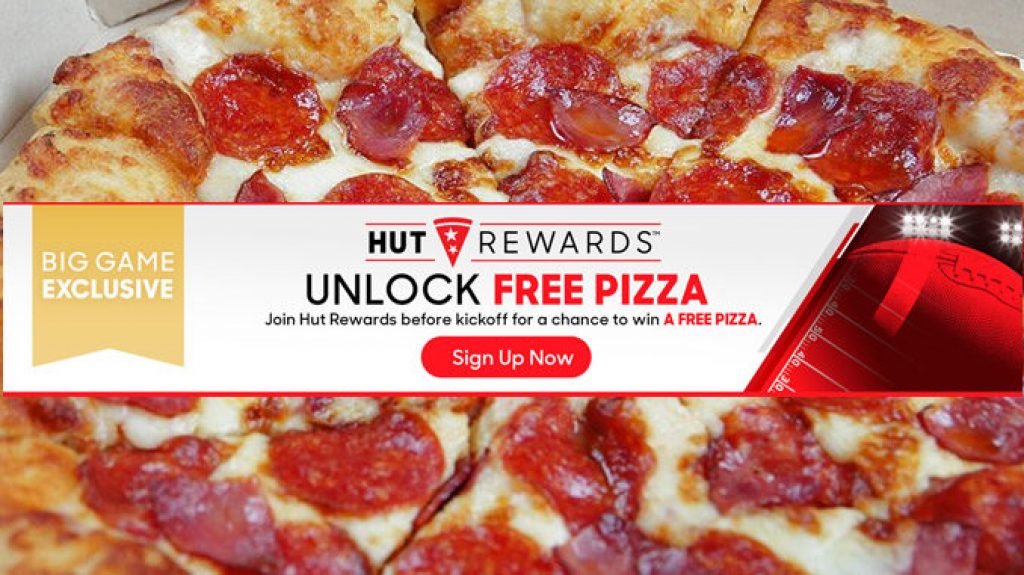 Like the program itself, signing up for Hut Rewards is easy.
If you are a new customer, head over to PizzaHut.com, click to join the Hut Rewards program, and quickly complete a profile to immediately create a digital account and sign up for Hut Rewards.
Existing customers can just log in to their accounts and choose to join the Hut Rewards program.
Other Pizza Hut Articles:
Pizza Hut Delivery, Hour and Deal
Pizza Hut Promo Code and Discounts
Pizza Hut Specials And Coupons
Other Articles