The crab feast is back, and Red Lobster is giving lovers of crab a reason to celebrate the return of this promotion that includes varieties of wild-caught offered every year.
According to Red Lobster, all crabs served to their customers are traceable, and environmentally friendly, and are purchased from suppliers who know the essence of maintaining healthy crab populations so that future generations can also enjoy them.
How much does crab fest cost at red lobster?
If you won't be choosing the fresh crab directly, Red Lobster has a few dishes with crab toppings that are also available during the Crab fest.
There is a Stuffed Shrimp and Salmon dish with Crab topping, tilapia, an Ultimate Surf and Turf, sirloin steak, mashed potatoes all with crab topping, and a side dish of your choice.
The red lobster crab fest prices for plates are mostly between $25 and $40, which is worth it as you can get to enjoy many crabs.
Does red lobster have crab legs?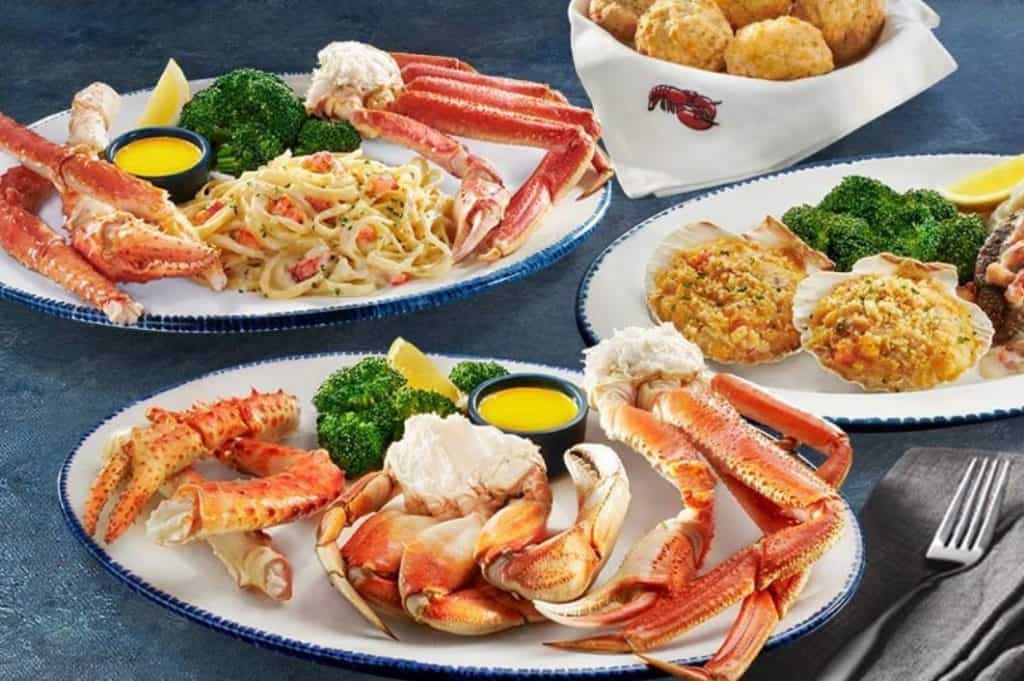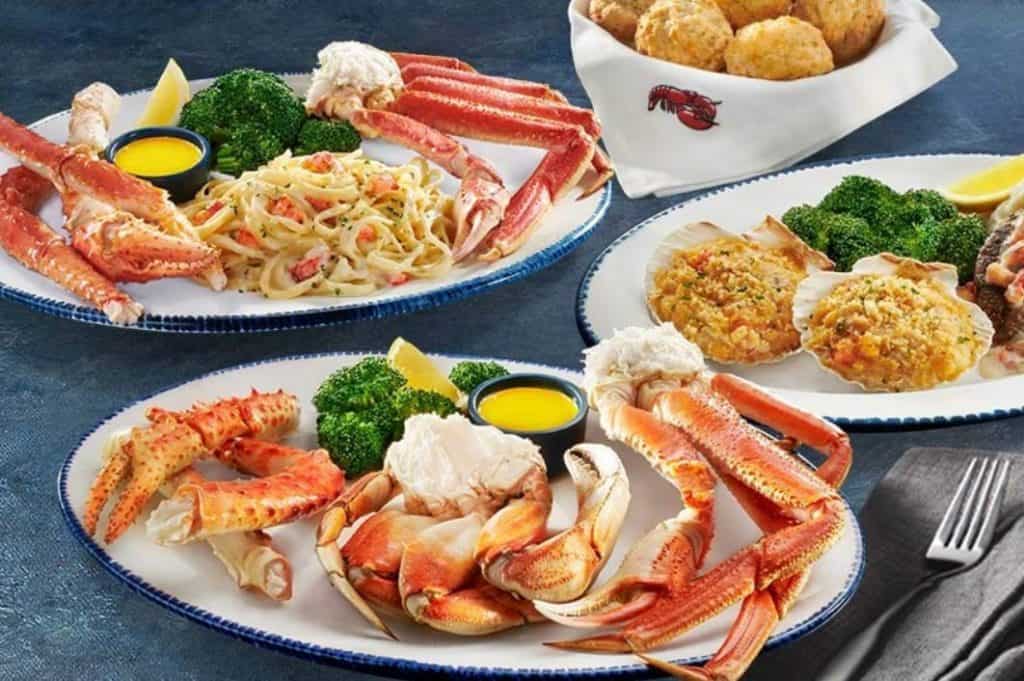 If you love crab legs, you can enjoy the red lobster crab fest menu; the Alaska Bairdi crab legs, which comprises a large portion of wild-caught Bairdi crab legs with Chesapeake-grilled corn.
For those who like different dishes and various types of crab on the plate, then the Crab Lover's Dream is the best choice; it includes wild-caught North American snow crab legs, and king crab legs together with crab linguini Alfredo.
Or crab cake fans can go for the Jumbo Lump Crab Cake Dinner – three premium lump crab cakes that include blue crab together with Meyer lemon aioli.
Other dishes that complement the Crab fest menu are the Alaska Sockeye, Coho salmon (fresh from Bristol Bay), Sandy Point, and Prince William.
These species can be combined with Jumbo Lump Crab Cakes and a salmon dish with a Crap topping or grilled on the Lobster grill.
How much does a crab lover's dream cost?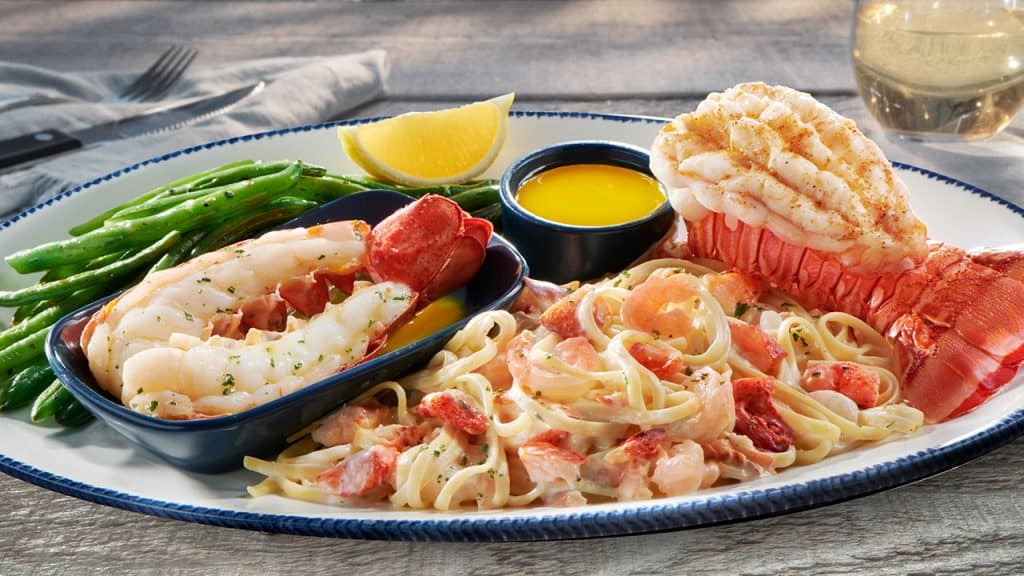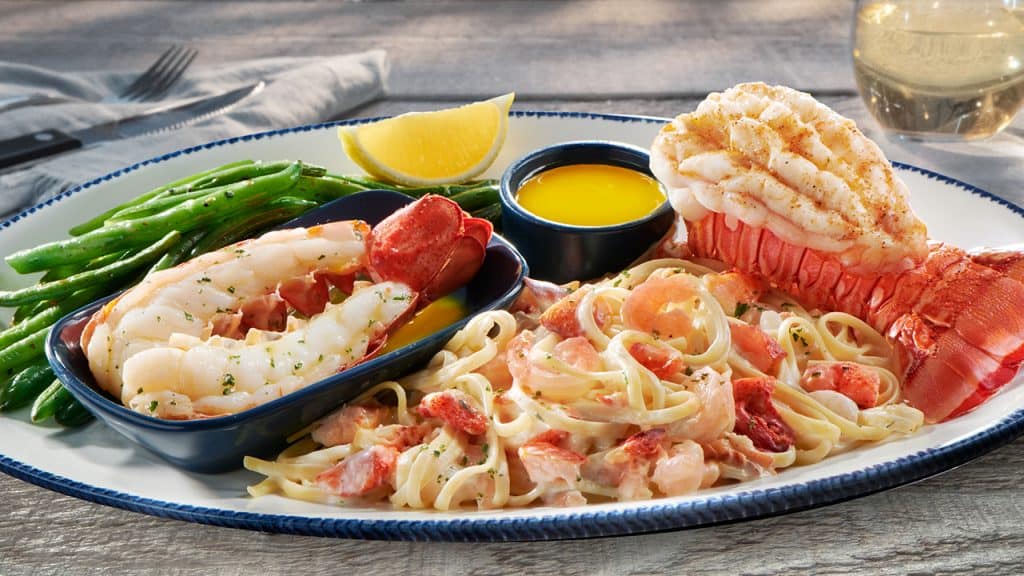 The Crab Lover's dream is made up of Linguini Alfredo crab accompanied by wild-caught king crab (southern or golden crab, depending on market availability) and snow crab, served with a side selection.
Ordering a lover's dream crab redlobster crab fest menu will cost you about $29.9.
The menu below is especially for the Crab fest:
Creamy Garlic-Parmesan Crab Dip: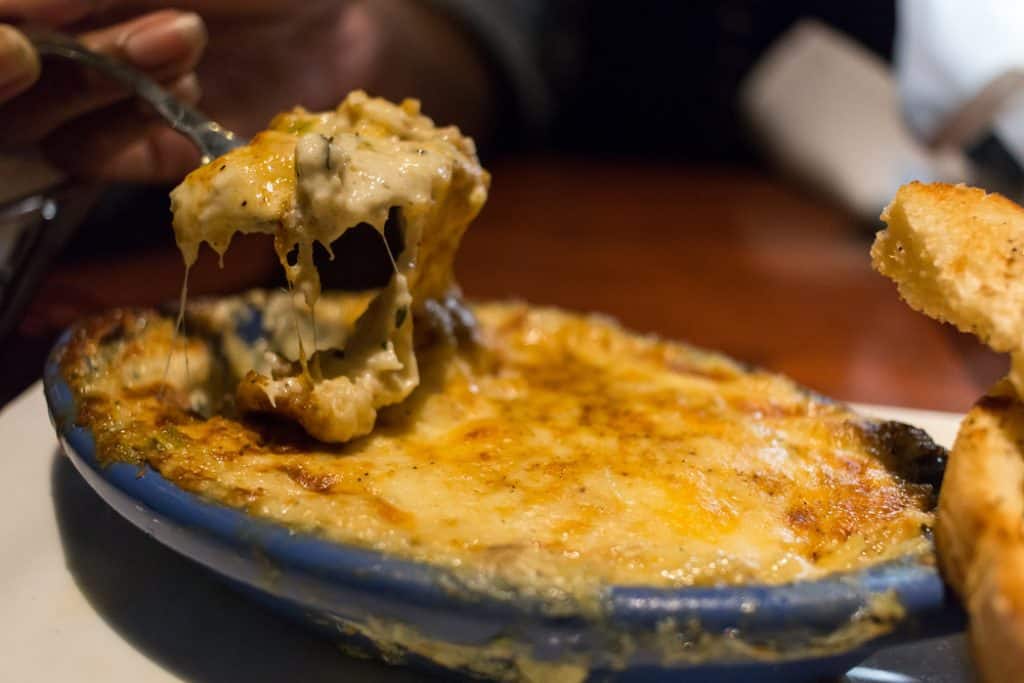 Exclusively for a Crab fest
Crab fest Mixed Grill with Salmon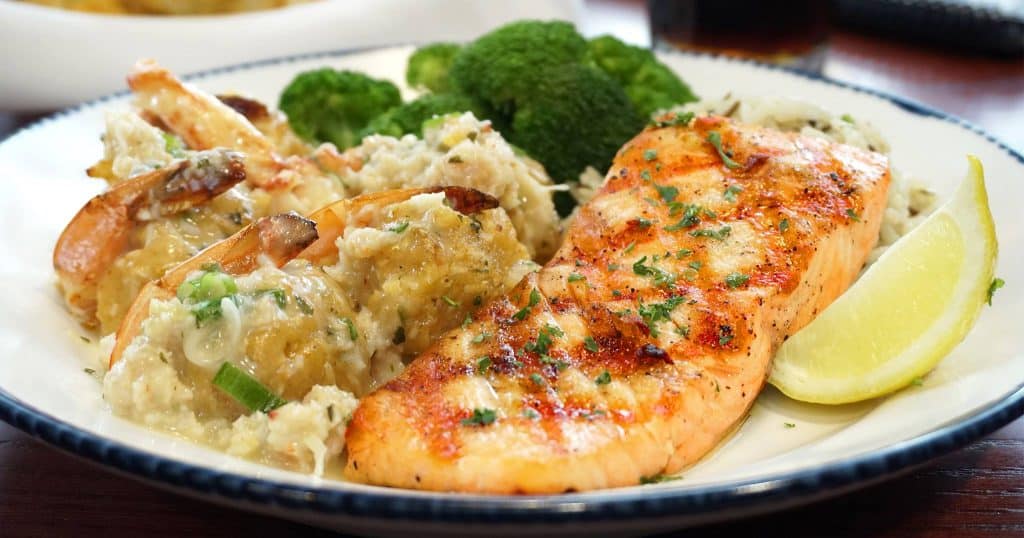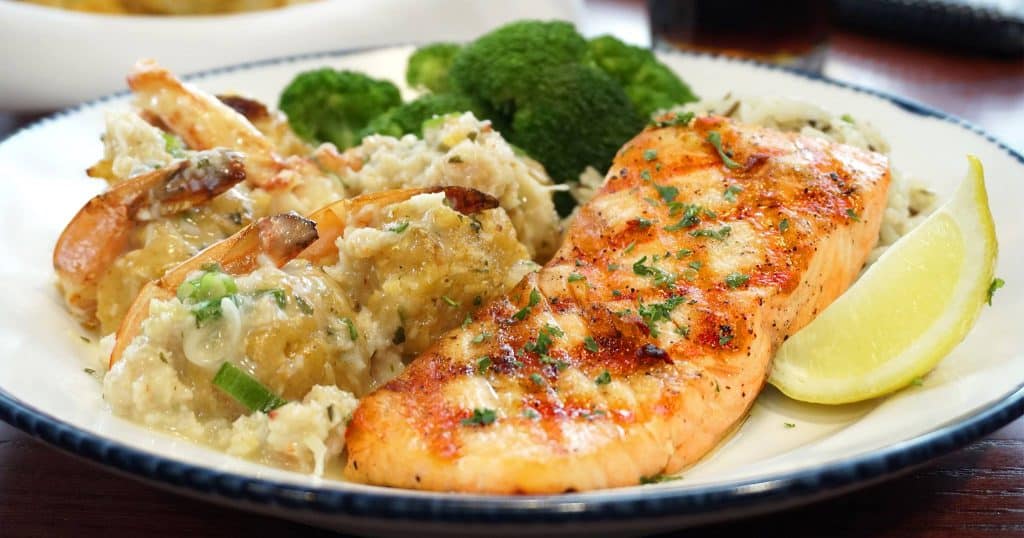 Fresh Atlantic salmon topped with creamy crab-parmesan combined with garlic-grilled shrimp and scallops. Comes served with rice and a side dish of your choice
Ultimate Crab fest Trio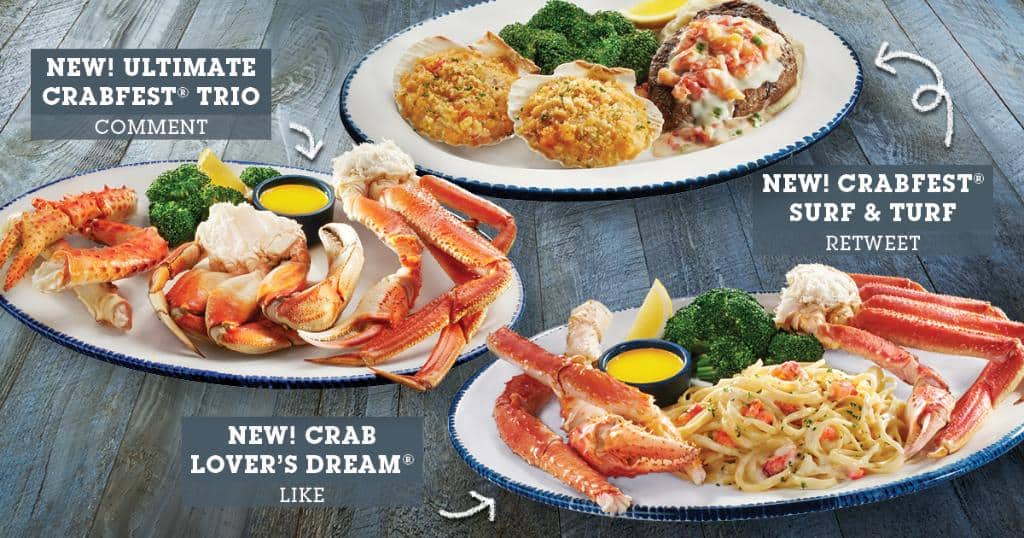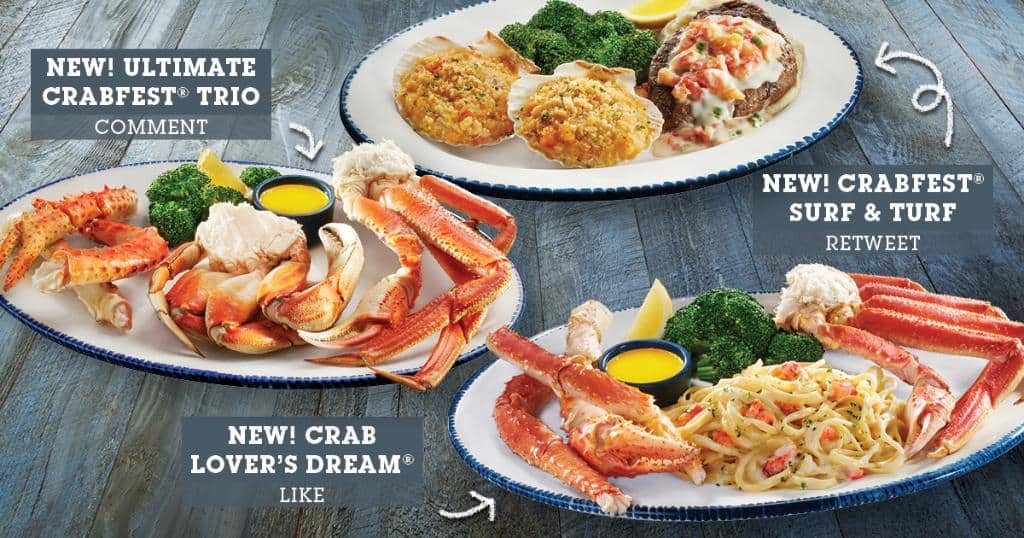 Explore various crab legs, from Red Lobster's premium king (southern or golden crab, depending on market availability), soft Dungeness, and sweet bairdi crab, served a choice of accompaniment, and they are all wild-caught.
Crab Linguini Alfredo
Wild-Caught Snow Crab Dinner
Crab Imperial and Crab-Topped Shrimp
Crab Imperial
Crab Imperial and Crab-Topped Salmon
Crab fest Surf and Turf
Crab Lover's Dream
These are the list of crabs that can be used as an addition to other meals;
King Crab
Dungeness Crab
Bairdi Crab
Other Redlobster Articles:
Red Lobster Coupons, Specials & Promos
Red Lobster Weekly Lunch Specials
Red Lobster Order and Delivery
Red Lobster Dinner And Birthday Menu Prices
Red Lobster And seafood Special Near My Location
Other Articles