Red Lobster has continued establishing new restaurants for customers in the United States to relish their shrimp, crabs, and lobsters.
Now you can enjoy the convenience of ordering your favorite steaks and seafood with delivery right to your doorstep. In the past few years, Red Lobster made an announcement about its partnership with DoorDash, a food delivery service, which will provide delivery to over 300 Red Lobster centers in the U.S. and Canada.
Yes, that means you can have red lobster delivery of seafood dishes to your home, to work for lunch, or to the office at late night.
And, as you might have expected, it includes cheddar bay biscuits. You can get Red Lobster orders through DoorDash online or through its iOS and Android apps.
The online ordering will also be added later to the My Red Lobster Reward app.
How much is Red Lobster delivery?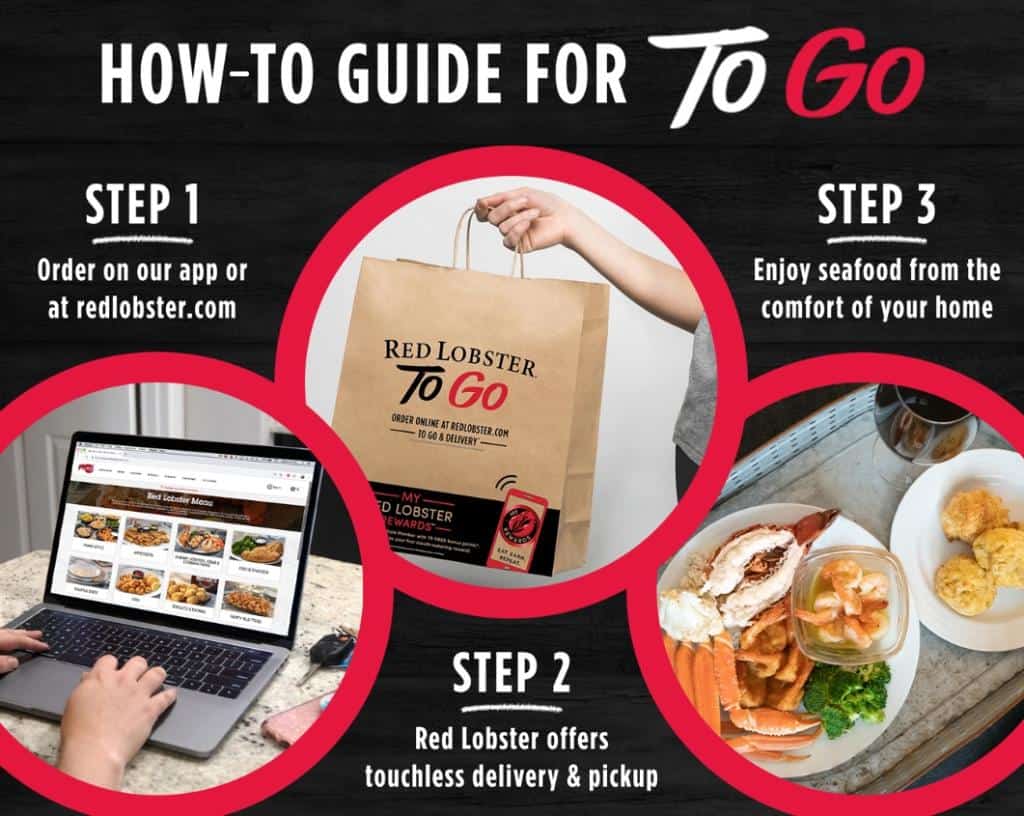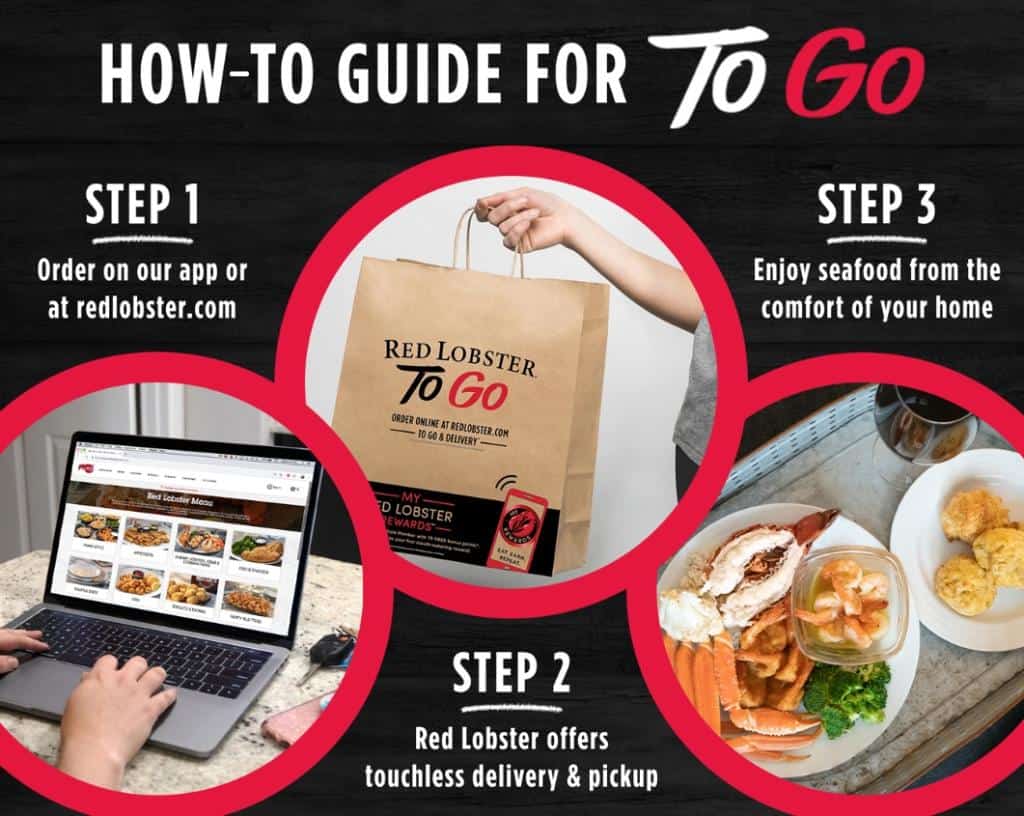 Red Lobster offers direct delivery on its website.
Although other third-party delivery companies also provide Red Lobster, we recommend that you access the site directly, as there are not many offers and discounts available through other companies.
There is usually a delivery fee of $4.99, but delivery is free during special promotions. You can visit the website to order a Red Lobster delivery.
Some local restaurants and chains have a minimum order for food delivery. Others do not. The same goes for service charges – they vary from restaurant to restaurant. For more information on food costs, check out the Red Lobster menu next to you.
Does Red Lobster take out orders?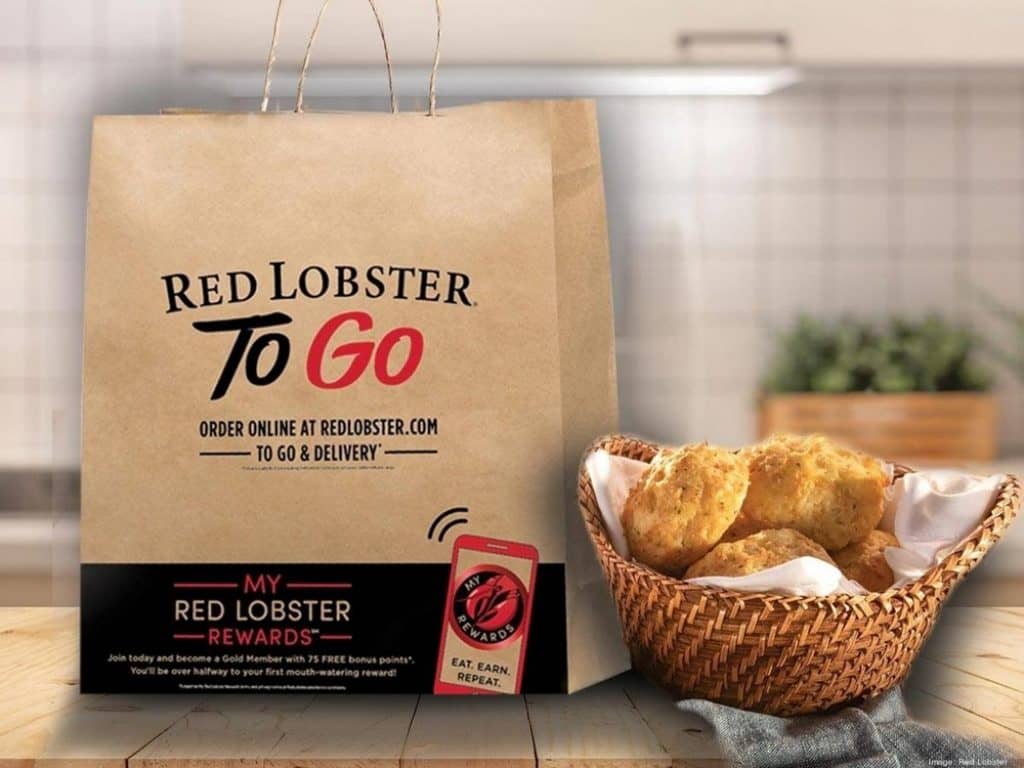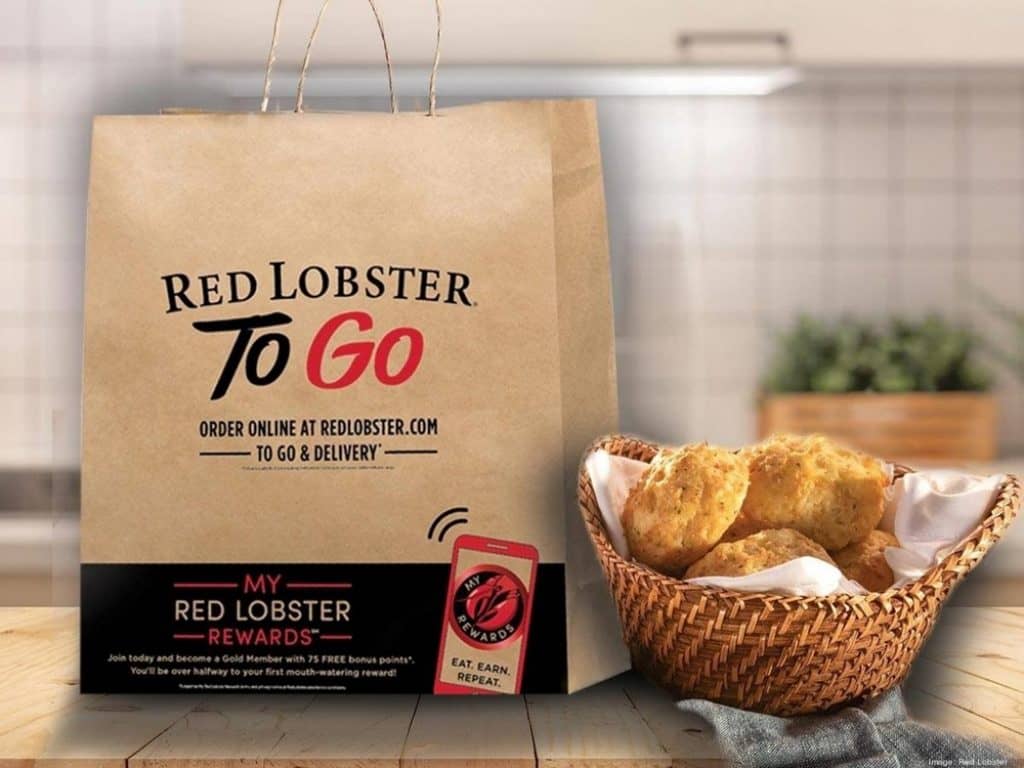 You can place an order online for Red Lobster to help you bring the seafood home during the holidays.
The restaurant has a partnership with the DoorDash delivery service; they will help you take out orders placed through the website. Or you can even decide to walk up to a restaurant to buy and take home.
However, it would be best to note that each red lobster restaurant might have its own policy on taking out orders.
Can you make a reservation at a Red Lobster?
Some might do, however, generally, red lobster does not allow you to make reservations. It happens mostly because their tables are too busy to reserve for someone that might not even show up on time.
Also, the restaurant is always busy; therefore, it is not ideal to allow a table to remain empty all in the name of reservations while there are many people waiting outside to use such tables.
So, in red lobster, the process is first-come, first-served. However, you can do a call ahead to reduce your waiting period.
Can you order dinner during lunch at Red Lobster?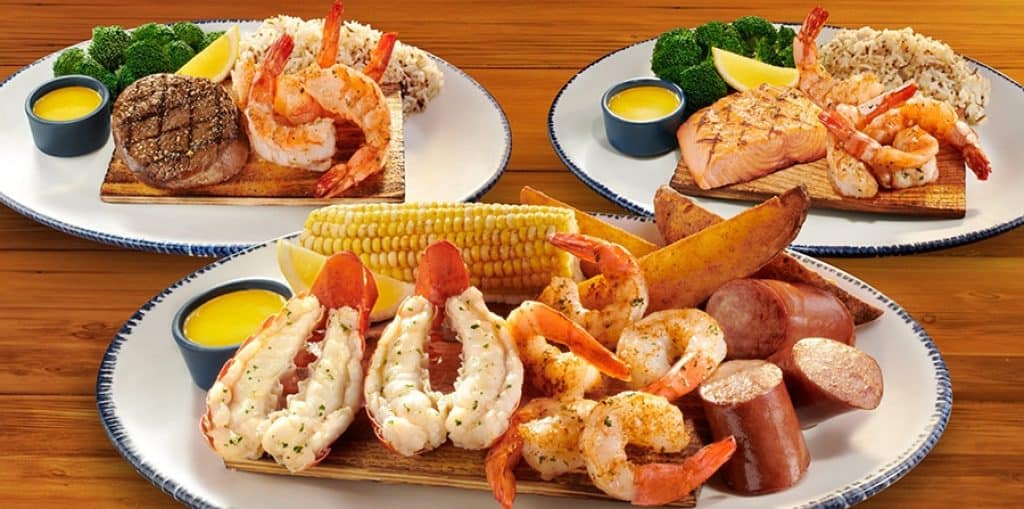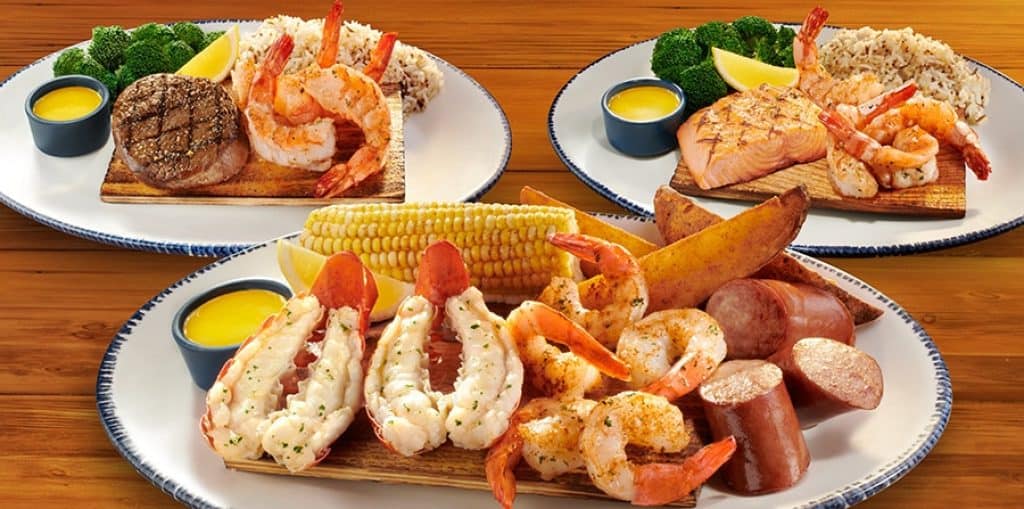 Based on our experience and reviews from other customers, you can place an order for dinner anytime. The menus always include lunch and dinner at the same time; therefore, orders can be placed for the dinner menu when you like.
Lunch is available during lunchtime, which ends at 3:00 or 4:00. However, for assurance, you can call the nearest restaurant and ask if it is possible.
Other Redlobster Articles:
Red Lobster Coupons, Specials & Promos
Red Lobster Weekly Lunch Specials
Red Lobster CrabFest Menu And Prices
Red Lobster Dinner And Birthday Menu Prices
Red Lobster And seafood Special Near My Location
Other Articles